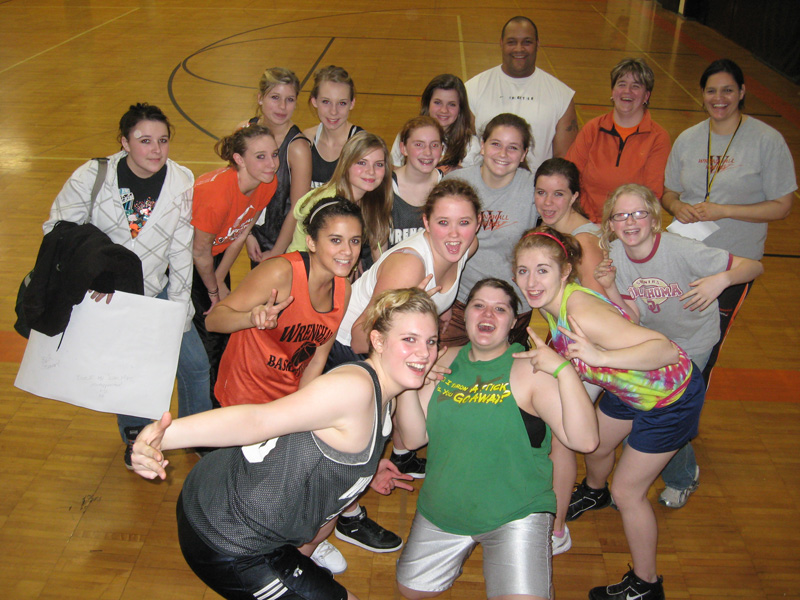 The Wrenshall (Minn.) High School Wrens girls basketball squad is 0-14 this year, but that's not the worst of it. The worst of it was when the story of their 65-0 loss to Moose Lake/Willow River in December made the Associated Press wire and they got to be the butt of jokes across the country.
Funny stuff, unless you're a hard-working kid in Wrenshall — population 386 and one German exchange student playing basketball for the first time.
I wondered at the time what lesson high school athletics has to teach a team that loses 65-0, and then I realized — as I followed the team's woes since then (they lost by 106 points to Barnum a few weeks ago ) that maybe the lesson is one that's intended more for us.
So, today I drove up to Wrenshall to watch practice and meet the team and its coaches. I was not disappointed. Eleven players (5 starters and a gaggle of junior varsity kids) started the season and nobody has quit. They're working hard in practice and keeping things in perspective.
The kids on the teams they're playing are encouraging them as much as their own teammates are. They vowed never to be held scoreless again and they haven't been since. They scored a season-high 29 points in a 93-29 loss last week against Cromwell.
Graduations wreak havoc on small-town schools and, no doubt, someday the Wrens will be back at a state tournament level. When they are, they already know what they'll tell the kids on the lesser teams, they told me today. "Keep your head up and keep working hard."
You're going to love these kids. I'll tell you their story next week, after I get back from New Orleans and get back to Wrenshall for Tuesday's game.
In the meantime, Julia Schrenkler will keep things updated here on News Cut until I get things running in New Orleans through the weekend.