There are several stages to any political scandal:
1. Allegation
2. Denial
3. Confession
4. St. Paul Saints marketing gimmick
Today the Saints announced that the first 1,501 fans 18 and over in attendance a week from Saturday will receive a commemorative pair of "Tweeting Wiener Boxer Shorts." It apparently is National Hot Dog Day, so the boxers will bear "an image on the front of a blue bird taking a photo of a Wiener with his phone."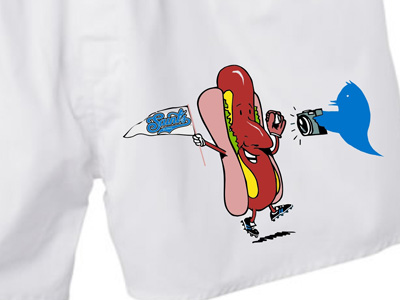 Nice.
A few years ago, the Saints offered a "bobblefoot," after Sen. Larry Craig was caught in a Minneapolis St. Paul International Airport bathroom stall, tapping his foot to an undercover cop, earning him a lewd conduct charge and a chance to be a minor league baseball marketing legend.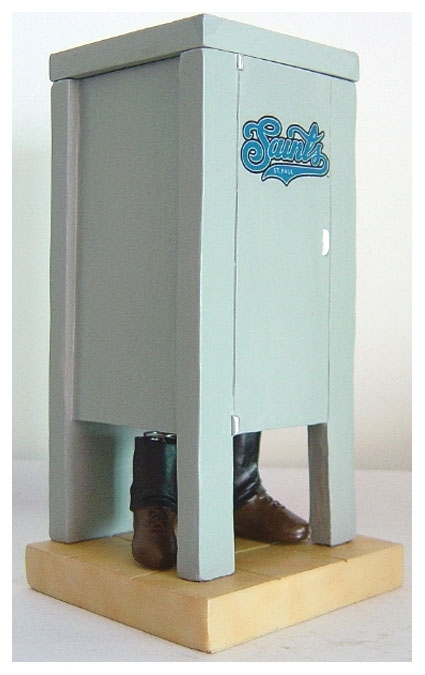 And, of course, scandals don't have to be political for the Saints to capitalize.
There was the Minnesota Vikings "loveboat" scandal of 2005, for example.