1962 ran into 2012 in the executive offices of Major League Baseball this week. 1962 won.
The Houston Astros, formerly the Houston Colt .45s, intended to wear "throwback" uniforms in several games this year to honor the birth of the franchise. The Colts became the Astros after the Astrodome was built and after Lyndon Johnson steered much of the spending for the space program from Florida.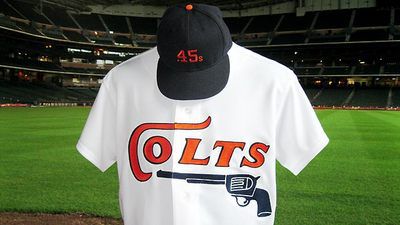 Major League Baseball earlier told the Astros they couldn't have a gun on their jersey. But after blowback from fans, MLB has relented.
Last season, the Tampa Bay Rays honored a 1950s minor league team — the Tampa Smokers, but took a picture of a smoking cigar off the original logo.