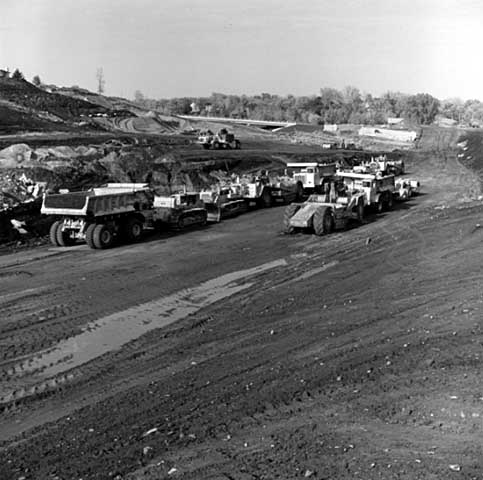 We've reached the "let's raise the speed limit of I-35E in Saint Paul" stage of this year legislative session at the state Capitol.
Two Republican representatives — Pat Garofalo and Tara Mack — today filed a bill to raise the limit to 50.
The little patch of highway between (roughly) the Mississippi River and downtown Saint Paul (I-94) is again to be a battleground between those who want to raise the speed limit — usually suburban legislators — and those who want to continue the current 45 mph speed limit that nobody observes — usually the city legislators.
Garofolo, who lost the battle in 2010, is changing his tactic this time. In 2010, he tried to have the speed limit on the road changed to 55 mph. Last year, an amendment was tucked into the omnibus transportation bill in the waning days of the session in the Senate, which was still awaiting a floor vote when the session ended.
"I don't agree with it anymore, " Sen. Dan Hall, who sponsored a similar in the Senate this, says. "It's ridiculous that Saint Paul holds the rest of the state hostage. It's the only spot on an interstate in the whole United States that's 45 mph."
In 1984, state officials agreed to the low speed limit in exchange for building the highway by upgrading Pleasant Avenue from a parkway to a highway. Trucks were also banned on the highway under the settlement with neighbors in federal court.
If the speed limit is raised to 50, it's unlikely many people would stop there — most people go faster than that now. And the omnibus transportation bill being considered by the House now provides some measure of protection for those drivers. A provision prohibits speed limit violations of up to 10 mph over the limit from going on a driver's record
(Photo: I-35E construction through Saint Paul in 1971. Minnesota Historical Society.)