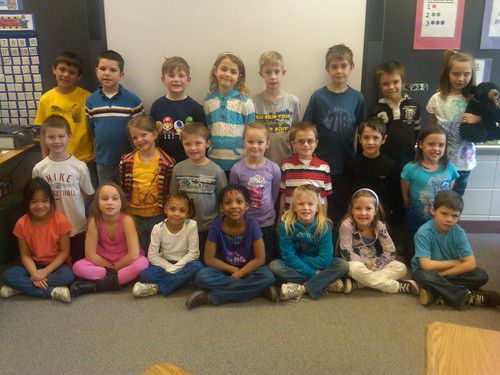 That's one for big soil!
Assuming Gov. Dayton doesn't veto a bill, Minnesota will have a new "official" soil: Lester.
That's great for fans of soil, but it's got the first-grade teacher whose kids (above) have lobbied for an "official mammal" in the state pretty ticked off.
Almost from the start this year, Legislative leaders have dismissed retiring teacher Dana Coleman, whose kids researched bears and put together a campaign to make the bear the official state mammal.
For the most part, Coleman and the kids got a pat on the head and assurances that while they did a great job, the Legislature is far too busy with important issues to be fooling around with official designations.
Then this week, the legislature tucked an amendment into the omnibus agriculture bill designating Lester as the official state soil:
Today, Coleman sent a letter to the busy leaders:
Un-be-lievable! Un-be-lievable! So Lester Soil State Soil isn't a 'Fluff' Bill? #2144/#1905 State Mammal Bill is? Kids working toward something they believe in, not worthy? A Senator retiring… let's pass one for her. I'm retiring… pass one for me. Un-be-lievable! Such a double standard and only goes to prove that money talks! This is not a lesson kids should learn. Things don't always work out the way you want… that's a valuable lesson learned. Under handed dealing… no! Don't play the 'fluff 'card if you aren't going to use it fairly and consistently. You as a leader and the MN House should be ashamed of and disappointed in yourselves. I certainly am of you! You haven't broken our spirit… it will only make us fight harder to prove how important this bill is to these kids! See you next session!