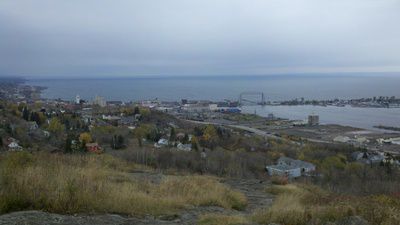 If there were competition to be Minnesota's most racist city, Duluth would likely be a heavy favorite.
The area has certainly had more than its share of news stories about racial problems over the years.
The city, of course, was the home of the 1920 lynchings of three black circus workers.
In the last year or so, an anti-racism campaign in the city has focused more attention on uneasy relations in the city, and brought some of the racism out into the open.
A few weeks ago, someone hung an effigy of President Obama from a prominent Duluth electronic billboard.
And two years ago, some white University of Minnesota Duluth students ganged up on a black student via Facebook.
So it should come as little surprise that a racist video on YouTube has its roots in the city. It was, the UMD Statesman reports, produced by one current University of Minnesota Duluth student and one former student.
The two are shown in blackface — they say it was a facial — while making disparaging comments about African Americans.
The video has since been taken down and the students — Rachel Cooper and Jessica Heid — said they're sorry for anyone it offends.
That would be everyone who's not racist, ladies.