If any humans orbiting the earth want to talk to Roseville (by way of Bemidji) native Paul Dye in the future, they'll have to call him at home.
The longest-serving space shuttle flight director in NASA history, has left Mission Control in Houston for the last time.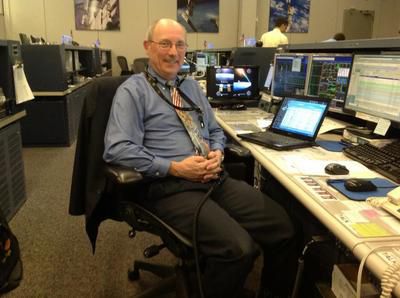 "I have had the great privilege and honor of leading human spaceflight activities from the pointy end of the stick as Flight Director in NASA's Mission Control for close to two decades – and I was blessed to be a flight controller for more than a decade before that (starting with the first Shuttle mission)," he posted today. "It has been a heck of a ride, and while I can't say that every day has been a good day, I can honestly repeat what I have always told the folks who really enjoy real time operations – that the worst day in the control center is still better than the best day in the office."
At NASA, his call sign was "Iron Flight," in honor of his grandfather who worked the mines of the Iron Range.