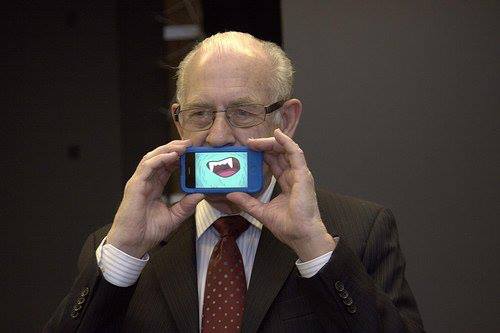 Is there a more beloved person in Public Radio than Carl Kasell? So it's not surprising that people have been concerned that the former NPR anchor hasn't been on his regular spot on Wait Wait Don't Tell Me for weeks.
Via Facebook today, however, Kasell dismissed rumors that he's in bad shape. But he's fairly sick.
"The rumors of my demise have been grossly exaggerated. I am however, dying to return to Wait Wait. The Docs suggest that in order to get over this inflammation of the arteries thing, I need to rest, eat well and exercise. I can and will do those things. I will try to accept this and be a good patient and obey the powers that be. In the meantime I'm bored out of my mind. I very much look forward to getting back on the job soon doing what I have the most fun doing, being on the radio with all of my dear listeners, friends and colleagues. The very best to you all and thank you so much for your kind concern and good wishes. It really helps. Carl"
The Wait Wait people invited the audience to send cards to Carl at: Carl Kasell, NPR, 1111 N Capitol St NE, Washington, DC 20002
In the meantime, here's some Greatest Hits of Carl to occupy your time.