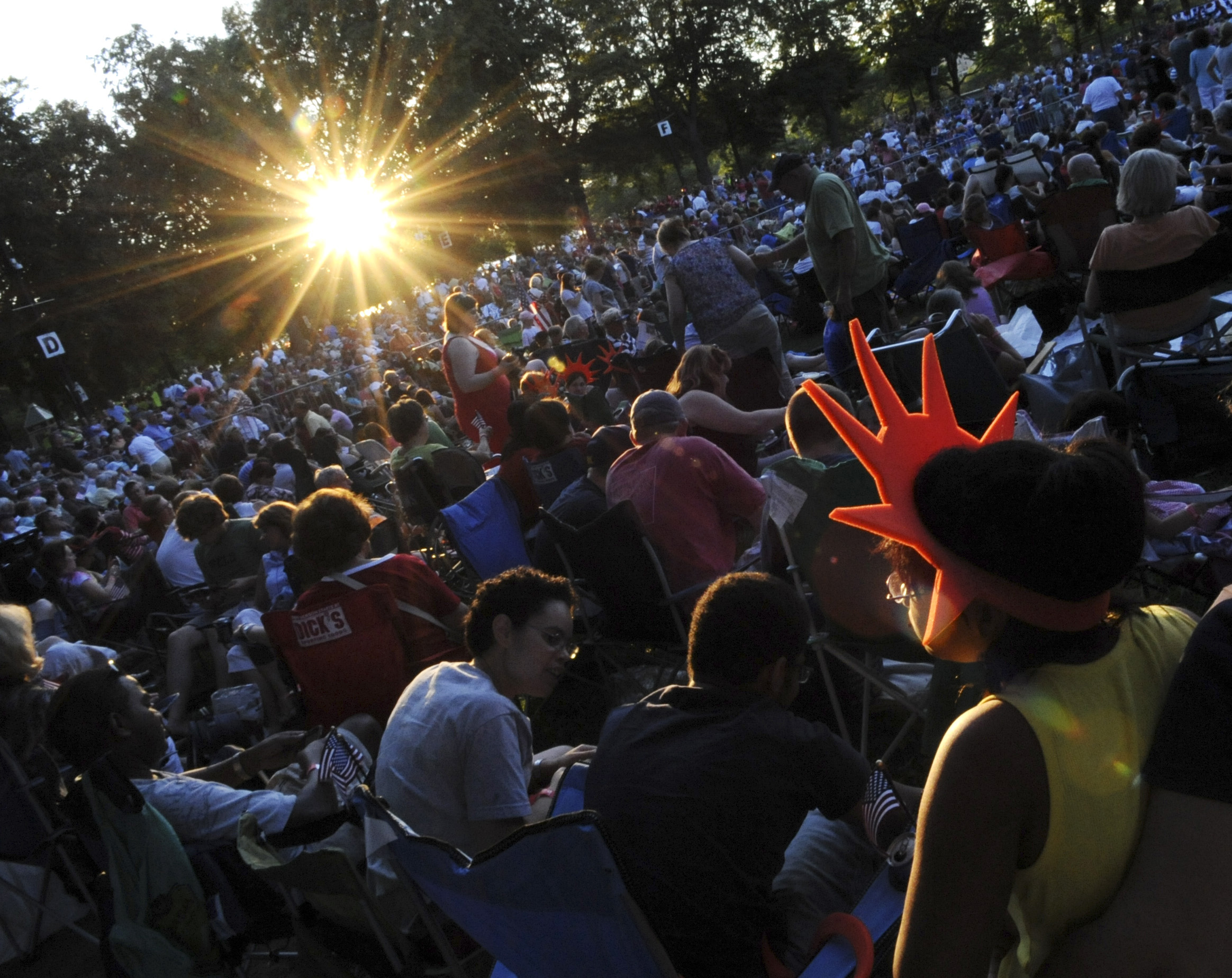 There's a fair amount of irony in the situation developing in Boston, where the Fourth of July celebration on the Esplanade along the Charles River dwarfs the Boston Marathon for symbolism.
Thursday will be a real test of "Boston Strong" because there can't possibly be a greater target for those who wish to attack that symbolism than nearly a million people scattered over several miles listening to patriotic music and watching fireworks.
"It's sad it's come to this," said Matt Lincoln, 52, a graphic artist from Mansfield, Mass. "There are so many unknowns." He tells the Boston Globe his family is probably giving up on their 30-year July Fourth tradition and watching the fireworks from a safe distance, away from the celebration that has pretty much come to define Boston.
It's the nature of America these days that in order to celebrate our freedom, we have to ditch a little of it.
In Boston, visitors are banned from carrying in cans, glass containers, pre-mixed beverages, liquids greater than 2 liters, any sharp objects, and grills. That all makes sense if you're getting on airplane, but this event is a picnic. Blankets, tents, and other items must be carried in see-through bags.
The police say they'll deploy extra security at the event, but it's impossible to guarantee anything and the people of Boston know it.
"They're going overboard with security," Steve Cimbrelo, 26, told the Globe. "I don't know how you can go there for 12 hours bringing next to nothing."
He's been going to the Esplanade for 15 years. This year he says he's staying home.
Coincidentally, major TV networks decided this year not to cover the event. That's too bad. There may be no more drama this July Fourth than the uneasy way Boston will celebrate its freedom.