What's the best way to get a view of Minnesota from space? Stick a Minnesotan in space.
In earlier missions aboard the International Space Station, we were given views of the Twin Cities, as if that's the only part of Minnesota worth looking at.
That changed today, courtesy of astronaut Karen Nyberg, who spent her childhood on East Battle Lake in Ottertail County.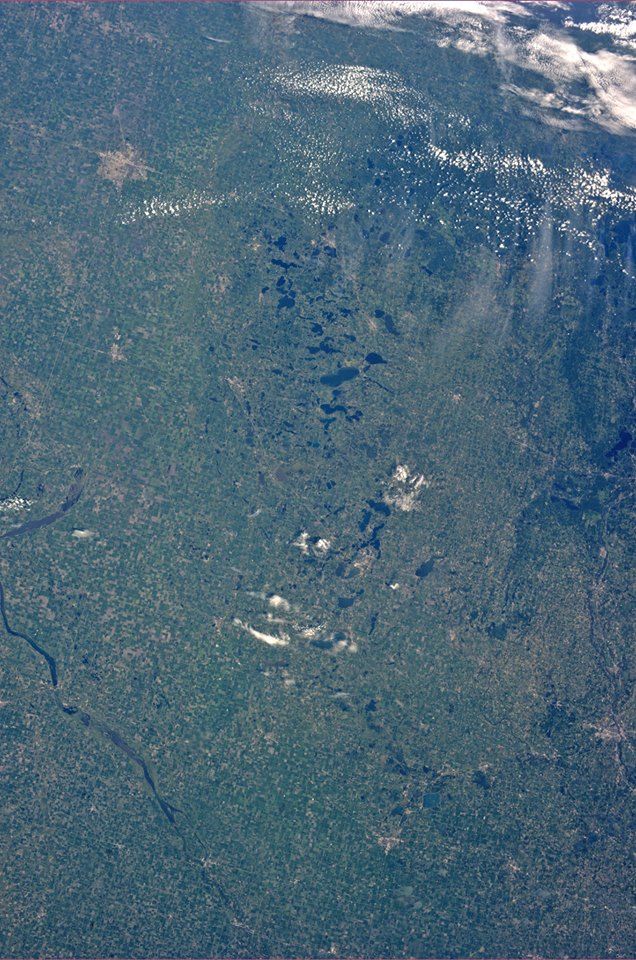 Here's the view with reference points (it might be clearer if you click the image).