Nearly a quarter million people are expected to show up in Duluth this weekend with the arrival of the tall ships, which have made their way from Cleveland in the last week.
The tall ships festival is expected to generate almost $15 million dollars for the local economy, according to organizers.
The ships have been racing across the Great Lakes this summer commemorating the military events of the War of 1812. They'll only be in Duluth until Monday, when they head for another festival in Chicago.
Today at 2, they arrive in port.
From the looks of things on the Duluth Harbor Cam, the best spots are already taken.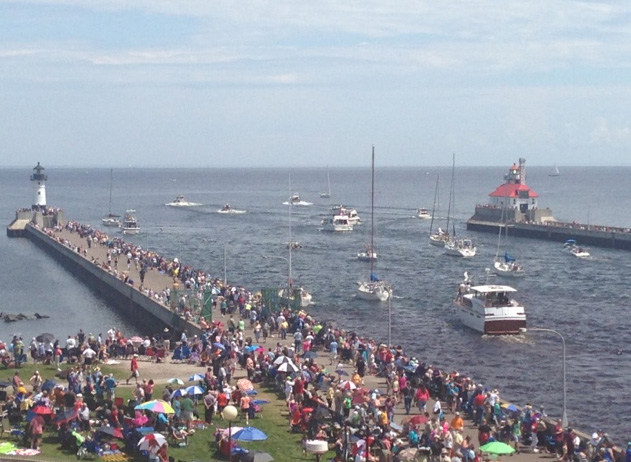 You can find additional live cams here, here, here, here, and here.