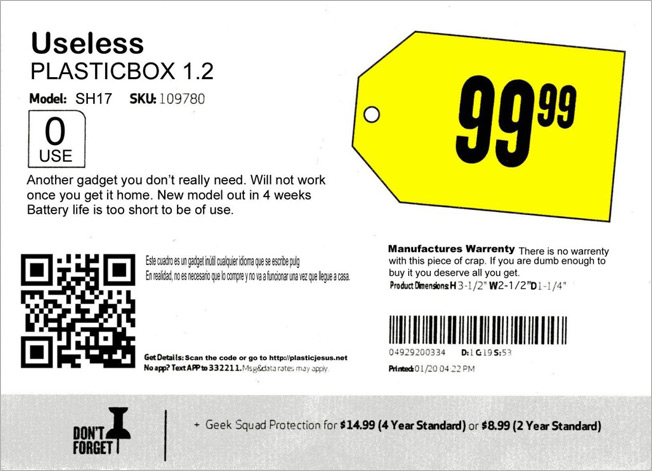 This is street art — Best Buy style.
A Los Angeles street artist, known as Plastic Jesus, secretly stuck a useless plastic box in five Best Buy stores around Los Angeles.
A spokesman for Best Buy told Ad Freak that the boxes were removed as soon as store employees found them:
"We are flattered that Best Buy is so top of mind for Mr. Plastic Jesus, and are happy that he presumably had the opportunity to witness our expert Blue Shirts and Geek Squad members in action during his visits. Hopefully he also had the chance to check out our fabulous back to school deals."
If it had been put in an Apple store, people would be lining up to get one.