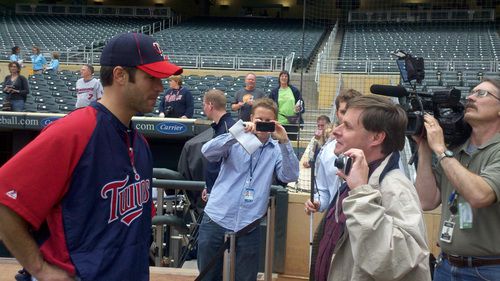 If you give a blind person a camera, you're probably going to get something like this video below: a lot of poorly framed, out-of-focus visuals.
Partly, that's Reggie Deal's point. He can't see anything — at least with his eyes. So he's documenting what he's "seeing" while you get to see what's there. He actually calls the play-by-play based only on the sound of the crowd, the bat, and the occasional glove. Fans he met at the game can often be heard telling him what happened.
I wrote about Deal last year, when he was in the middle of his mission to visit all 30 Major League Baseball stadiums in 30 days.
Today, he uploaded his video of the last outs at each ballpark, and an introduction to each of them.
It's two hours long and nobody is likely to watch the whole thing. But here's his Minnesota segment (at 1:01.14):