For sheer goodness, nothing tops this: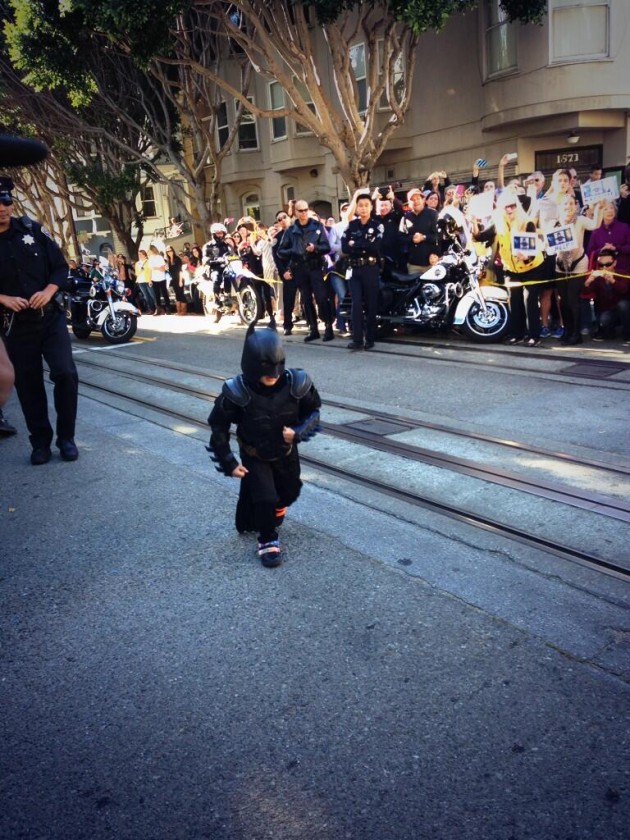 In San Francisco, today, thousands of people turned out to fulfill a wish of Miles, 5, who's had lymphoblastic leukemia since he was 20 months old. His cancer is in remission and he told Make-A-Wish he wanted to continue living his life "heroically."
So today, he played the part of BatKid in a city that played the part of a superhero-loving Gotham City.
"My butcher at the grocery store was asking what he could do, the police commissioners was asking what they could do," police chief Greg Suhr told the San Francisco Chronicle. "Everywhere I go, the only thing people want to talk about is Batkid. I was just at a meeting with the attorney general, and Kamala Harris said, 'Tell me about Batkid!' "
The Chronicle even published a "special edition" to distribute in Union Square: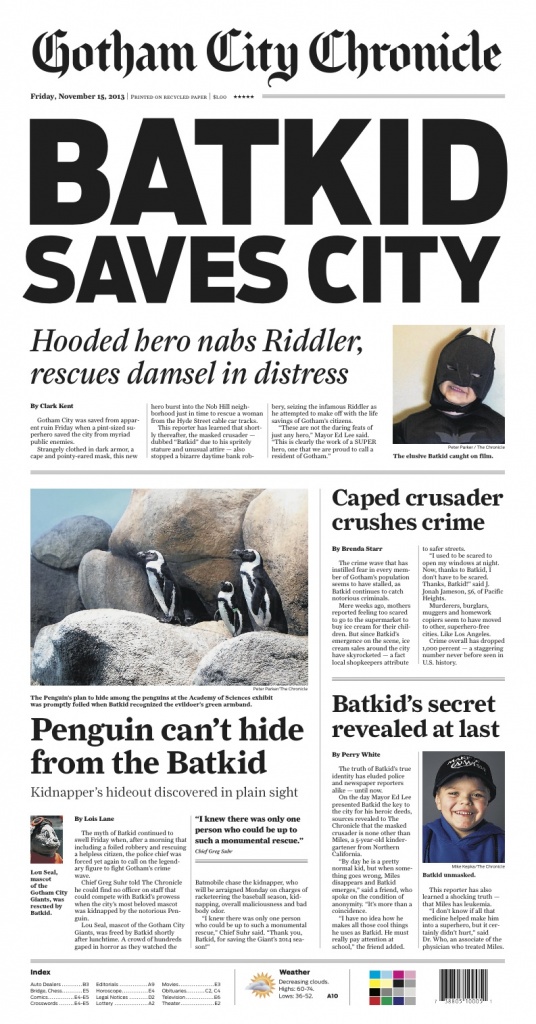 And a local TV station is streaming live coverage of the young man, whose last name is not being released.