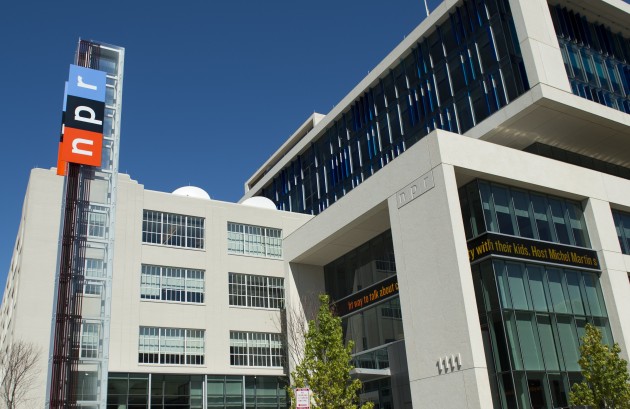 Whoever makes the final decision on who will next head NPR has a problem. The media landscape is changing and public radio, in particular, is in no position to think itself isolated from the market forces that are eating away at legacy media. But public radio is also a culture and the people in it don't like any tinkering with the culture.
John Sutton, a public radio consultant, is already taking NPR to task today in an article that supposes that NPR won't hire a "public radio person" to be its next CEO.
There are many station leaders who have helped build public radio into the success it is today. Much of that success has come in the digital age. But for some reason, past NPR search committees have deemed that success insufficient for leading NPR.

This sets up an interesting dichotomy. NPR's Board searches for leaders who want to build on public radio's great success, but does not think the leaders who are very much responsible for creating that success are good enough for the job.

It's as if public radio has an inferiority complex; that the incredible success of public radio stations is somehow inferior to the success of other leading businesses and non-profits. Why? Perhaps they believe it is because of NPR programming; that the qualities of great station leaders are diminished because they have the benefit of NPR content. Or perhaps they believe that station accomplishments are less meaningful because they are in radio and not some other field, like television or newspapers or digital. That couldn't be further from the truth.
"The missing link in recent CEO hires seems to be that outsiders do not have the 'mission DNA' that comes from intimate knowledge of, through involvement in, public radio," Marketplace founder Jim Russell added. "When do we get over looking for an outside Messiah?"
Gary Knell, the previous NPR CEO, a public TV guy, lasted only two years in the job. NPR previously had lured Vivian Schiller away from the New York Times but fired her after the Juan William fiasco and the secret videotaping of an NPR exec questioning whether NPR needs federal funding. Her predecessor Ken Stern lasted only 18 months before he was asked to leave.
Should the next CEO be a "radio person?" Public radio nationwide has generally not been at the forefront of digital innovation and it's clear, especially from today's unveiling of a large windfall to develop an app to aggregate public radio content in the digital sphere, that NPR sees the future in digital delivery. That would suggest the next leader will be digital-centric. Advocates of a "radio person," however, will point out that underneath the delivery platform is a radio story.