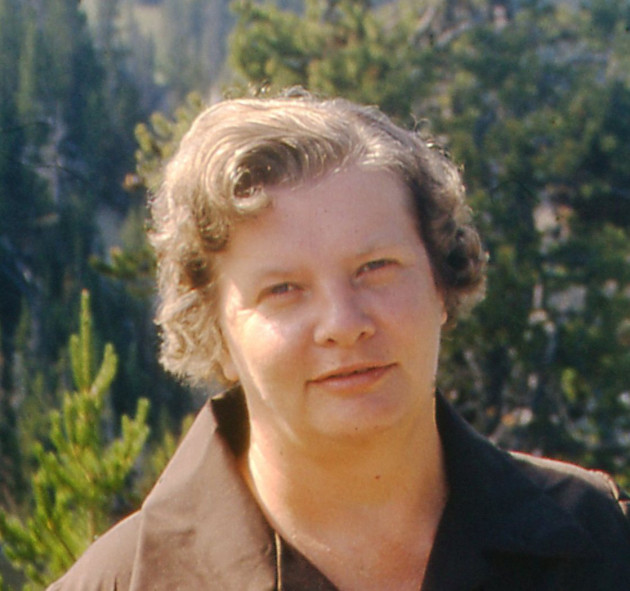 When Janna Holm's grandmother, Dorothy (shown above), died from cancer in Shakopee 18 years ago, she left behind a small stack of index cards covered in coded letters. Janna, who has since moved from the state to live the good winter life in the mid-Atlantic region, tried to decode them as a kid, but she says she didn't get anywhere.
Here. You try: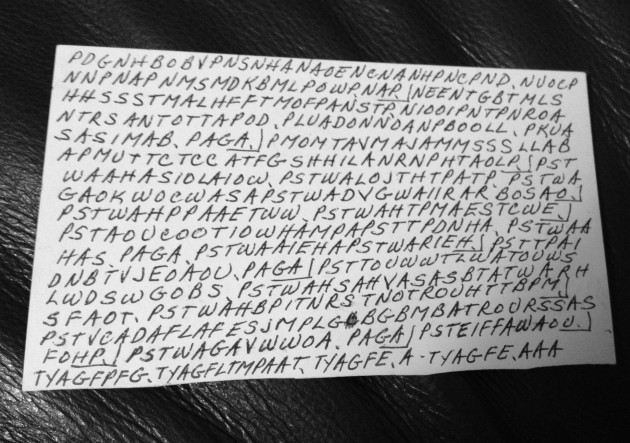 Enter the Internet. She posted a message on Metafilter on Monday night:
My father found one of the cards the other day and I love puzzles and want to tackle the mystery again. Based on some of the repeating segments (many lines start with PST, many end with PAGA, and TYAGF repeats often at the end), I'm thinking they may be song lyrics. She inserts lots of backwards commas, and strange breaks at various points that could indicate stanzas. The back of the card has two numbered lines that contain the same letters. The letters (with line breaks to match the card) and images of the cards are below.
And in 23 minutes, she had her answer, she says.
OFWAIHHBTNTKCTWBDOEAIIIHGUTDODBAFUOT
AWFTWTAUALUNITBDUFEFTITKTPATGFAEA

Our Father who art in Heaven, hallowed be thy name… etc etc etc
As of this afternoon, the thread was still going with more of the "code" cracked.
"The code is really the million dollar question," Janna Holm said in an e-mail this afternoon. "My dad thinks that she was so worried about losing her memory that she was just copying down the first letter of words to remind herself of common prayers. I think everyone has just been a little curious about the mysteries that she left behind, and even just knowing that it was a prayer (whether or not we can decipher it) is kind of comforting."