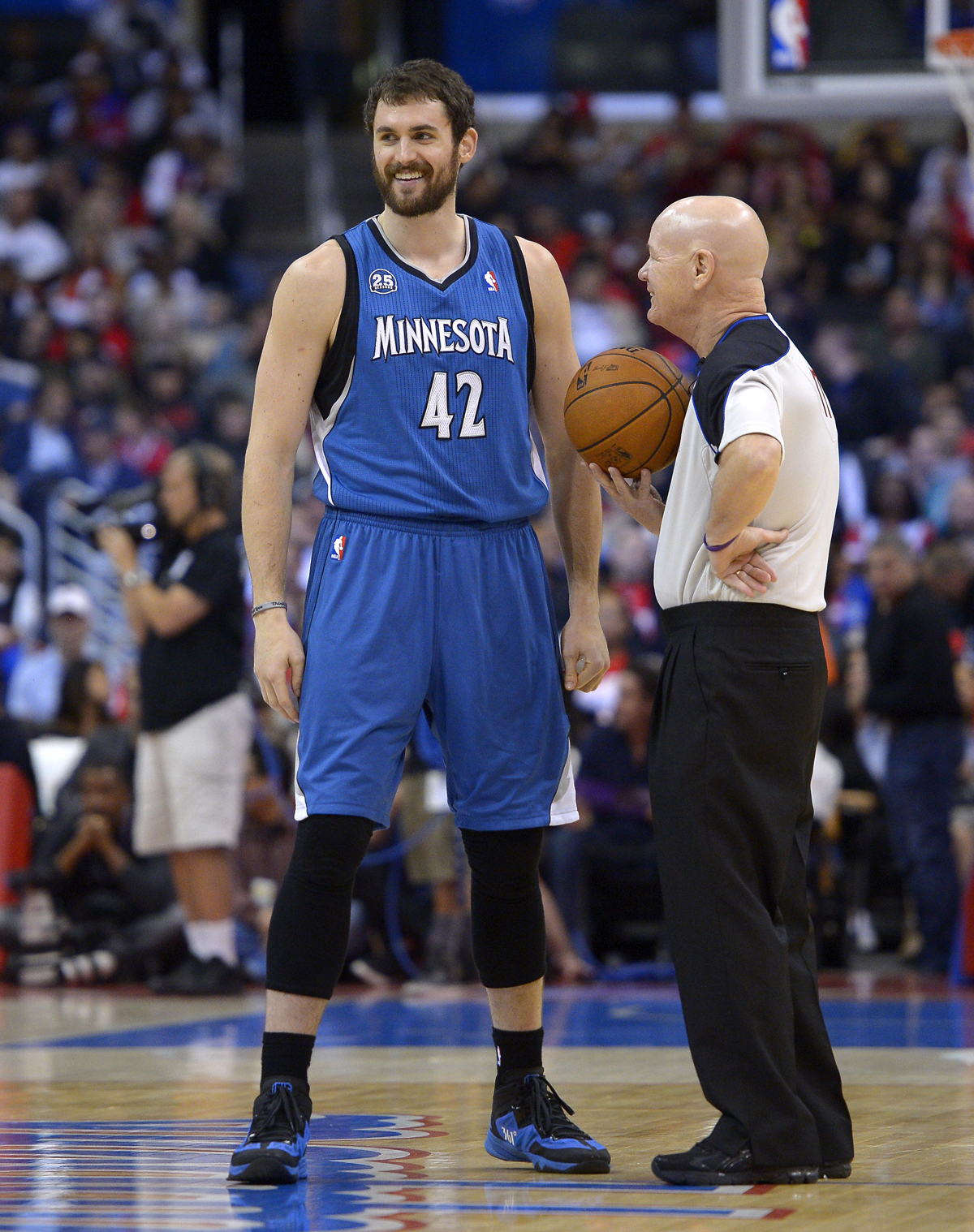 It's hard to imagine any sports city in America that has wasted the careers of so many of its athletes.
Joe Mauer is probably never going to win a World Series. Adrian Peterson's best years may be behind him now, and the Minnesota Timberwolves have wasted Kevin Love's time in Minnesota so far. Is that time up?
Rumors are swirling around the national sports media that the Timberwolves and the Los Angeles Lakers are working on a deal that would ship Love to the Lakers. The Coast-centric ESPN treats it as inevitable as the NBA trading deadline approaches. Love can opt out of his Minnesota contract in 2015.
It's hard to know for sure whether the rumors are wishful thinking, or the beginning of the end for Love here, but the exercise is familiar to Minnesota sports fans. No matter what Love says — and he told a magazine recently he's having fun here — Minnesota fans have assumed Love would inevitably leave us because, well, we're Minnesota, and he's not from here. That feeling only intensified this season as the Timberwolves laid another egg in their promise to become a respectable NBA franchise.
If you want to talk distractions, this situation is it. In every NBA city now, Love will be asked about maybe playing there someday. Over the weekend, someone from Boston asked him about playing for the Celtics. Love responded that he doesn't know much about Boston, but it seems like a great city. Upon that predictable quote came the stories that Boston has emerged as a suitor for Love.
At stake, however, is the credibility of Timberwolves owner Glenn Taylor and the franchise.
Taylor has freely spent money over the years to improve his squad, but an often-incompetent front office has squandered it. Taylor tried to sell his team a year ago, but nobody was buying. The Timberwolves will be the primary beneficiary of a renovated Target Center, part of the Zygi Wilf shakedown for a new stadium for the Vikings.
And in its current drive to get a dwindling season ticket base to renew, the Timberwolves aren't mentioning Love, but a better "fan experience" in a better arena. In truth, however, they didn't mention Love in last year's renewal campaign either.
The timing of the NBA trade deadline and the Love rumors couldn't be worse. The deadline for season ticket holders to renew for next season is February 26, forcing fans to purchase tickets on faith that Kevin Love will still be here when next season opens.