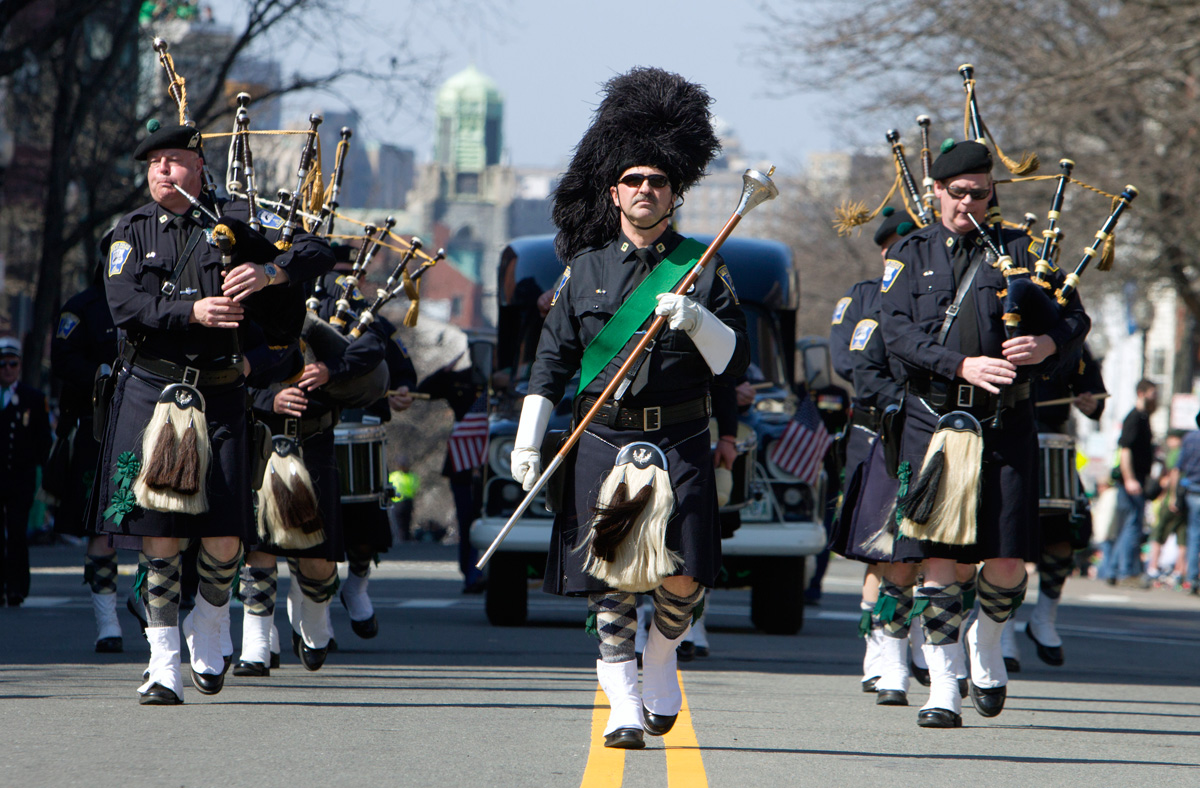 The latest battleground for gay rights? St. Patrick's Day parades, specifically the one in Boston, home to one of the countries largest Irish enclaves.
The organizers of the parade are refusing to allow any gay groups to march. For two weeks, the city's politicians have tried to broker a deal between the Allied War Veterans Council, the parade sponsors, and MassEquality to allow gay veterans to march in the parade. But the Council said the only way they could is if there was no reference to their sexual orientation. Parade rules bar any political expression.
Neil MacInnes-Barker, a former sergeant in the US Air Force, said he signed up for the march two weeks ago, as negotiations were starting. He said that normally he does not participate in the parades, including ones celebrating the gay community, but that he wanted to be present in the St. Patrick's Day event.
"If there are people — Irish Americans — who are LGBT in South Boston, then I want to march for them,'' Neil MacInnes-Barker, a former sergeant in the US Air Force tells the Boston Globe. "If they are afraid of being intimidated . . . then I will stand for them."
"It is our intention to keep this parade a family friendly event. We will not allow any group to damage the Integrity of the historic event or our reputation as a safe and fun filled day for all," the council said in a statement.
But the talks apparently collapsed yesterday. And now the economic pressure begins.
One longtime South Boston nightclub said it's no longer going to sell Sam Adams beer because it sponsors the parade. It posted this letter on its Facebook page:
Club Cafe is very disappointed that Sam Adams does not understand that the organizers of the St. Patrick's Day Parade continue to demonstrate that they do not respect LGBT Irish Americans by excluding LGBT members of this community from openly marching in the St.Patrick's Day Parade.

It is hard to understand how a community like Boston, where Gay members of the Police force, military and others have, and continue to, put there lives on the line for ALL BOSTONIAN's, that organizers of The St.Patrick's Day Parade feel it is just to discriminate against us as a community, and that Sam Adams does not take seriously the impact that their support of bigotry will have on their relationship to the LGBT community and their business.

Therefore Club Cafe will no longer sell Sam Adams until such time as either the Parade organizers or change their position, or Sam Adams removes its support of the St. Patrick Day Parade.

Frank Ribaudo, Jim Morgrage, and Club Cafe
Update 9:01 a.m. – Sam Adams Beer says it's pulling out of the parade sponsorship.