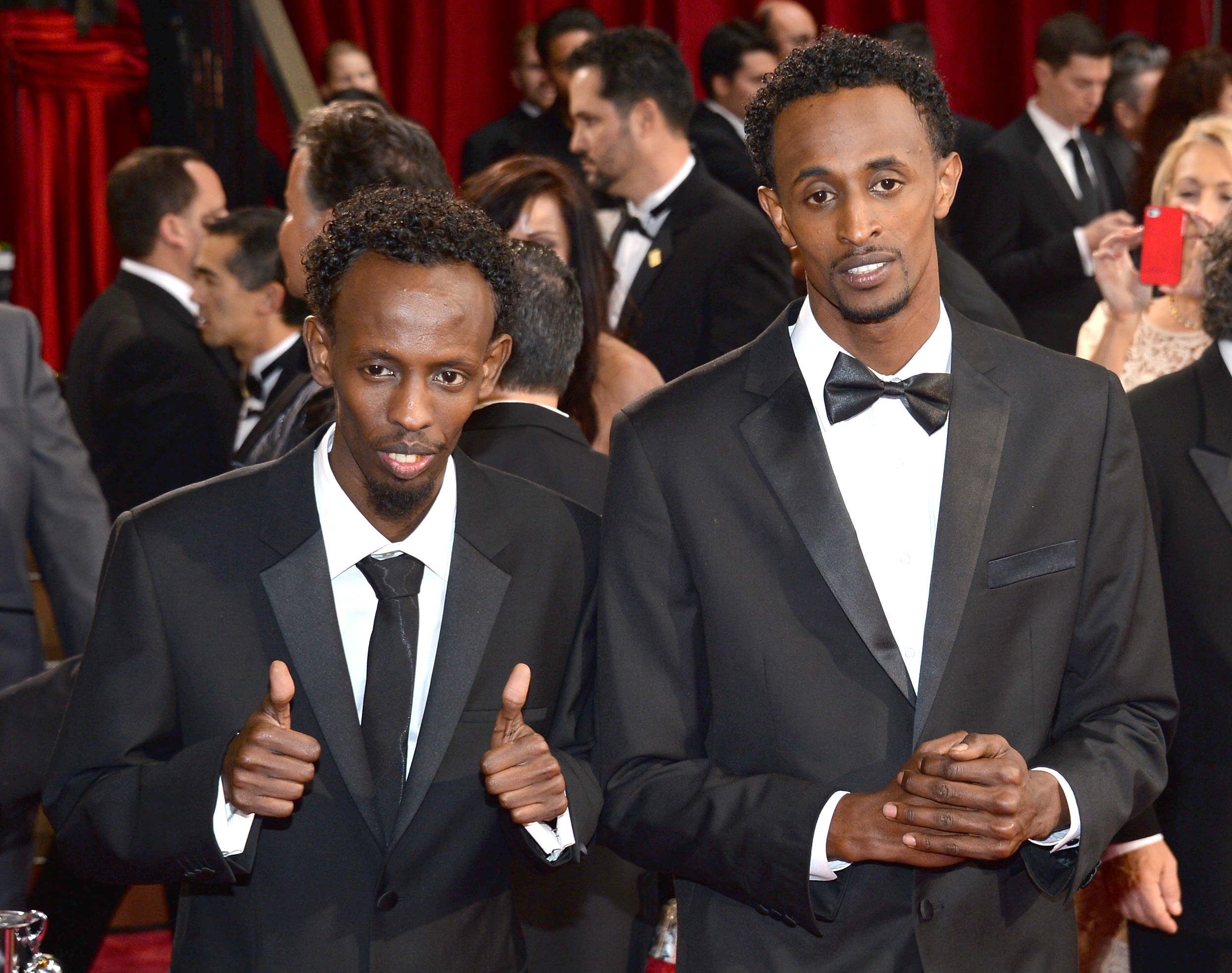 Barkhad Abdi, the Minneapolis actor, has been the toast of the town since his surprising performance perked up Captain Phillips.
He's struggling to make ends meet, however, according to Business Insider, which has had a peek at a behind-the-paywall story in the New Yorker.
He made $65,000 for his role as a Somali pirate in the film that raked in over $200 million.
But it's been a tough go for Abdi, even at the Oscars on Sunday, the New Yorker story says:
"When Abdi is in Los Angeles to promote the film, he subsists on a per diem, good at the Beverly Hilton, where the studio likes to put him up. The town car is available only for official publicity events. His clothes are loaners. Recently Abdi requested that he be allowed to stay at a commuter hotel near LAX to be closer to his friend, a Somali cabdriver from Minneapolis, who shuttles him around for free."
After shooting wrapped up on Captain Phillips two years ago, Abdi returned to Minneapolis to work at his brother's mobile phone store, but has since given up the job.
"How I thought about it was like, 'When the movie came out reviews either gonna be good or bad. Either way, I cannot be working here,'" he told the New Yorker.
Abdi's struggles, of course, aren't surprising as the New Yorker suggests. It's what young actors go through.
Things may be looking up. Abdi, 28, is moving to Los Angeles and is reportedly in talks to appear in a film about South African runner Willie Mtolo.
(h/t: @baconjess)