Hello friends from other states. Please come to Minnesota to visit. And you really only need to hit Minneapolis and a lake outstate and you've pretty much seen our state.
That's my takeaway, anyway, from the new "Only in Minnesota" tourism commercial. No canoe? No reason to venture past I-694.
MPR's Tom Scheck reports the state is going to spend $3.7 million over the next three months to lure people here.
You natives might notice something in the ad. There's nothing to do in outstate Minnesota except jump in a lake and camp.
Here's the breakdown from the commercial.
Camping somewhere
A park in Minneapolis
State Fair
Light rail in Minneapolis
Bicycling in Minneapolis
A park in Minneapolis
A lake in Minneapolis
A store somewhere
The Guthrie in Minneapolis
Como Conservatory in Saint Paul
Canoeing somewhere
Canoeing somewhere else
Standing by a lake somewhere
A concert somewhere
Golfing somewhere
Playing skeeball somewhere
A food truck in Minneapolis
Eating pizza. Probably in Minneapolis
Faribault Woolen Mill
A waterfall somewhere
Como Conservatory in Saint Paul. Again.
Canoeing somewhere
Minnesota Zoo aquarium (or Underwater World)
Atop Foshay Tower (I think) in Minneapolis
A dinner party in Minneapolis
Sitting by a lake somewhere
The Guthrie Theater in Minneapolis. Again.
Mall of America.
Camping somewhere.
Sitting by a lake somewhere else.
Camping somewhere.
Biking
Canoeing
Canoing. Again.
Same lake in Minneapolis as before.
Not sure. Might have been Enger Tower (but I doubt it). MN History Ctr.
A restaurant in Minneapolis.
Como Conservatory. Again.
A lake somewhere.
A lake somewhere else.
Cafesjians Carousel at Como.
A lake somewhere.
Looking at the Minneapolis skyline, possibly from the Guthrie.
A store.
A lake.
What's missing? The Duluth area, for one. Southwest Minnesota for another. Also, most of Minnesota not named Minneapolis.
Last Monday, I stopped at the largest open pit iron mine in the world. Twenty-two years I've lived here, and I've never been to this. It's like our very own Grand Canyon. Tell your out-of-state friends it's just up the road from the Greyhound Bus Museum in Hibbing. That's in Minnesota.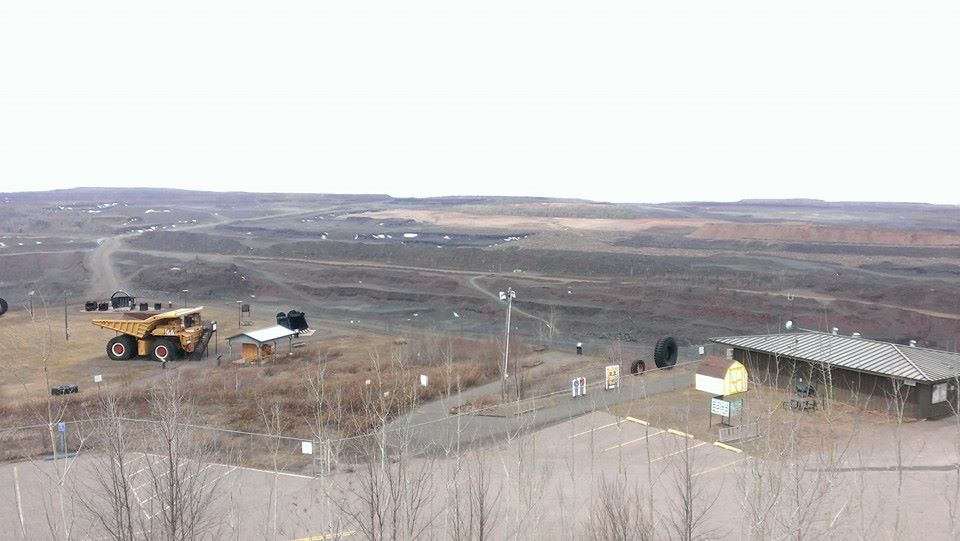 There are other commercials. There's one with canoes, lakes, and soundtrack by Trampled by Turtles.
And one that's primarily Minneapolis, with a cameo from near Rice Park in Saint Paul.
This one features a stop at the SPAM museum, and the Red Wing Shoe outlet. And lakes.
And that's pretty much it.
If you were trying to convince someone to come to Minnesota to find or do something that's only in Minnesota, what would be in your commercial?