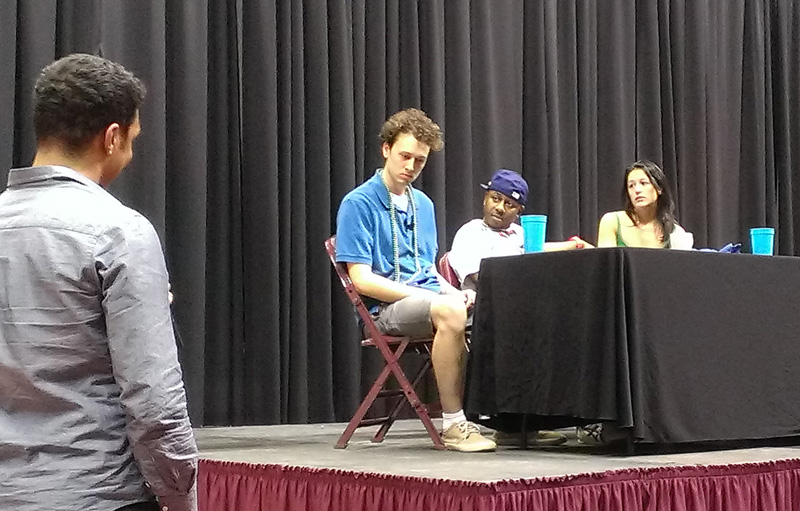 There is nothing funny about sexual assault. But after watching a play targeted at college students about sexual assault — and witnessing the audience reaction — it's clear that message hasn't sunk in.
As part of sexual assault awareness month, the acting company GTC Dramatic Dialogues was invited to perform two shows at a Twin Cities campus (we are not naming it to protect the privacy of the participants). GTC Dramatic Dialogues tours campuses across the country, performing skits and then holding sometimes-heated discussions on race, sexual assault, and substance abuse.
On the evening I visited this week, New Ulm, Minn., native Kathryn Fumie played "Nicole," a date rape victim. One performance was for the general student body — only a couple dozen showed up — and one was for the entire athletic department. The athletes were required to be there, even though the NCAA championship basketball game was underway.
Fumie says Nicole is perhaps the hardest role she plays, given that people in the audience often tell her that Nicole is responsible for her own rape.
In the play, Nicole takes a sweater off and invites "Tom," played by Paul Rutledge, to stay the night — but only to watch "Glee". Instead, Tom pounces on Nicole.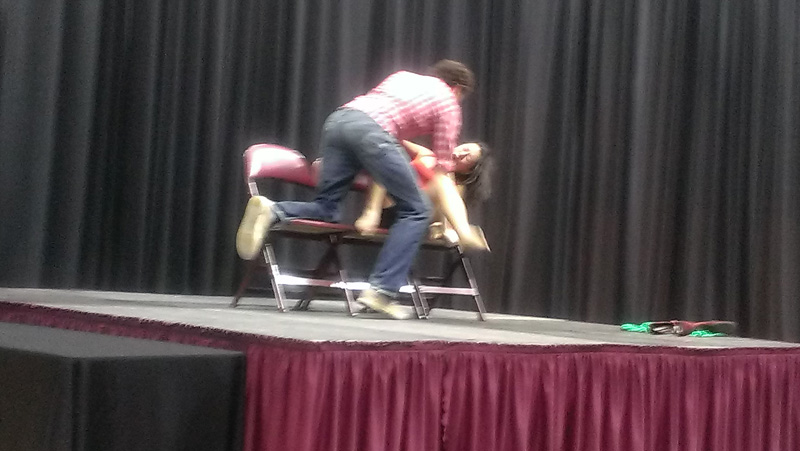 If Fumie doesn't get around to delivering her "maybe it was my fault" line, it's only because someone in the audience beat her to it.
"She was asking for it," an audience member said. "Being all sexy and stuff."
"Don't act like a victim," said another. "You're all bull****," a woman in the audience said to Nicole.
Many of the men in the audience — and more than a few women — hooted with approval. Other women rolled their eyes and clearly were struggling with anger toward their classmates. Some struggled to make the obvious point: "No" means no.
The reaction seemed to stun the sponsors of the event.
"There are (sexual abuse) survivors in the audience," a student leader, wearing a "Got Consent?" T-shirt reminded the crowd.
"One in four people on college campuses is sexually assaulted," Toussaint Morrison, a Minneapolis actor and hip hop artist who moderated the discussion afterward, told the audience.
"Do you think this is funny? One in seven is raped, and they're usually freshman," he said.
"That," he said as he pointed to a trembling Nicole, "is rape."
When the performance ended, it was unclear whether that message got through to the non-believers.
Another 20 minutes or so of discussion might have been too hot. Besides, the allotted time was up and many of the students had indicated early on they didn't want to be there.
When they played the night before to those few in the student body who attended the performance, Nicole the date rape victim got something that was mostly in short supply in the company's latest production: sympathy and understanding.
On this evening, the students got something to think about.