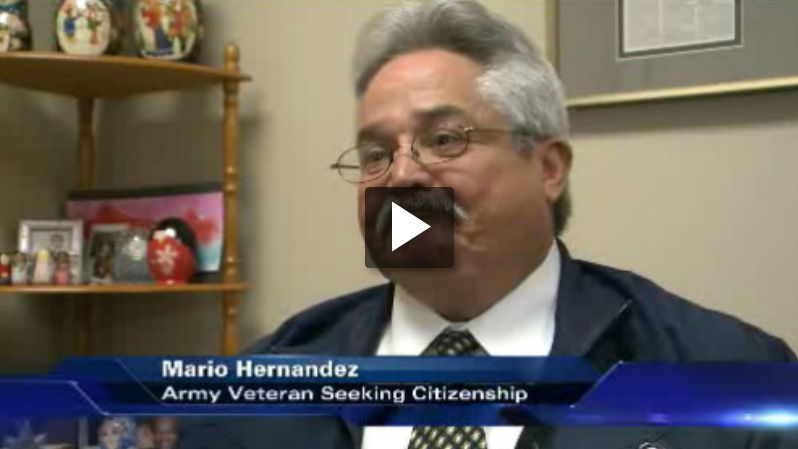 The case of Mario Hernandez defies all logic. When he signed up to fight in Vietnam, and took his oath to uphold the Constitution, he thought he was becoming a citizen. He had a Social Security number that he got when he arrived in the United States as a child. He went on to a career as a prison guard. He voted.
He did everything a good U.S. citizen does. Then he tried to go on a cruise with his wife and when he tried to get a passport, he found out he's not a citizen after all.
"I served this country," Hernandez tells the Associated Press. "I've always tried to prove I'm a good American citizen. I have always taught my children and grandchildren we need to be good stewards of this country. My parents came for freedom. We owe a lot to this country."
He could start over and go through the five-year process to become a citizen. Or, some bureaucrat can find a little common sense.
"I'm a veteran," Hernandez tells Reuters. "I feel like I'm betrayed."
According to CBS News, Hernandez could face prison and fines for falsely claiming citizenship and voting.
Editor's note: An earlier headline on this story said incorrectly that Hernandez faced deportation to Cuba.