Anita Donnelly, a kindergarten teacher at Red Rock Elementary in Woodbury, wants to teach math to kids in a new way, one that recognizes that when children start school, they come with a wide difference in ability and knowledge.
Kindergarten isn't what it used to be. There's serious math and English skills being taught now. And all of this costs money, some of which is provided by the teachers themselves.
Up until this year, Donnelly had no choice but to "teach to the middle of the class," the way most of us learned — or tried to learn — math. Now she wants to implement "guided math" which provides more personal instruction based on the capabilities of the students.
Some of the kids coming into her class in a month or so are already reading at a second-grade level. Some have only rough concepts of numbers and letters.
At her school today, Donnelly, who's been teaching for 17 years, received a check for $2,500, courtesy of an effort by Farmers Insurance to "thank a million teachers."
She'll use it for supplies and storage units, a reminder that the great learning that takes place in the world, all comes down to a kindergarten classroom somewhere, where a teacher is already excited about the possibilities afforded by a $200 storage shelf that just arrived in a box, skillfully assisted by a former student who proudly declares she doesn't have any cavities.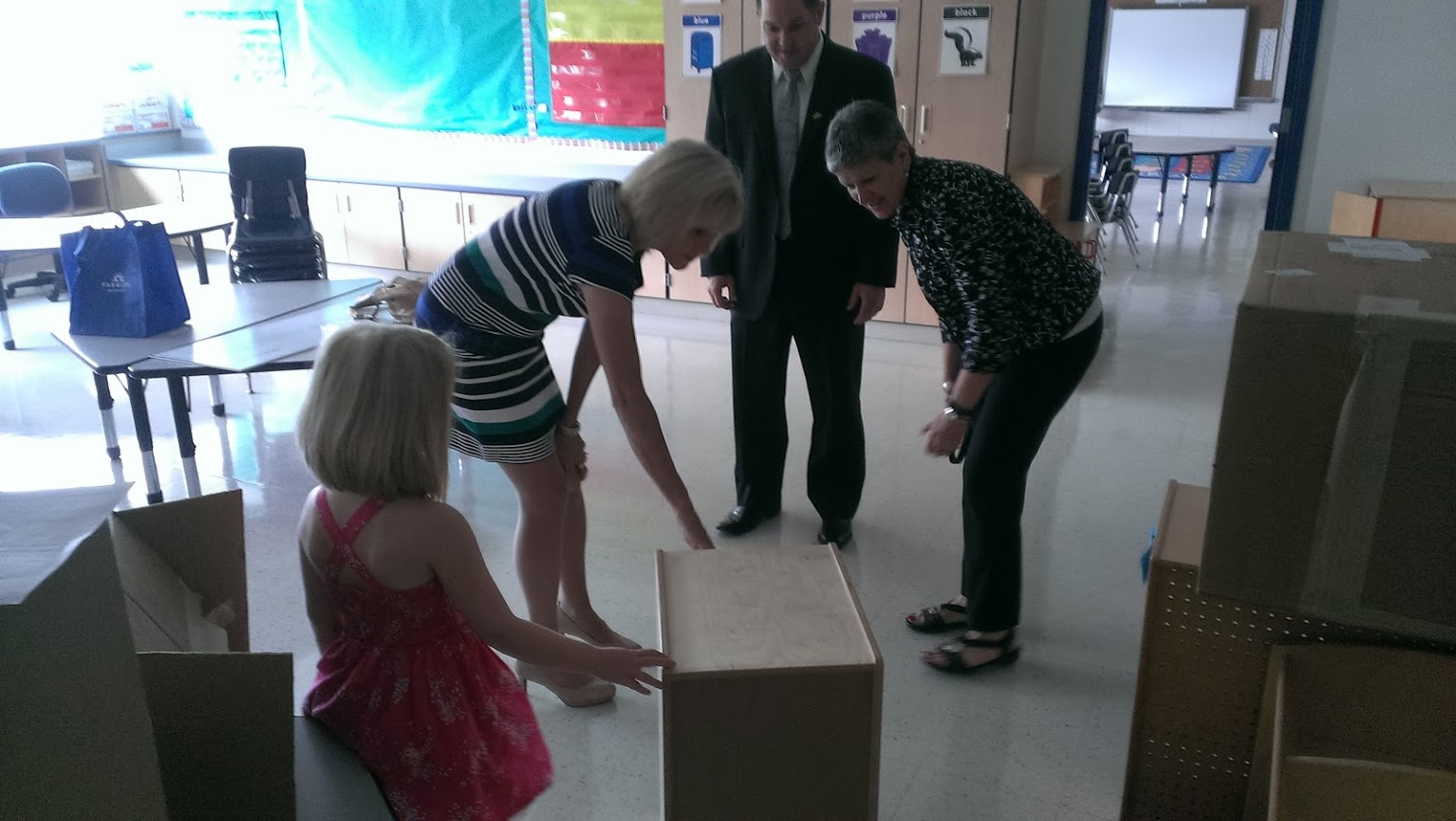 The grant is administered through AdoptAClassroom.org, a Minneapolis-based organization that raises money to help teachers who otherwise spend their own money on school supplies.
Earlier this month, a study reported that 10 percent of the teachers surveyed spend more than $1,000 of their own money each year on their classroom.
Related info: Deducting teacher expenses.