If you want a great example of how a pro athlete can be a proper role model for kids, look no further than the scene around Target Center last evening.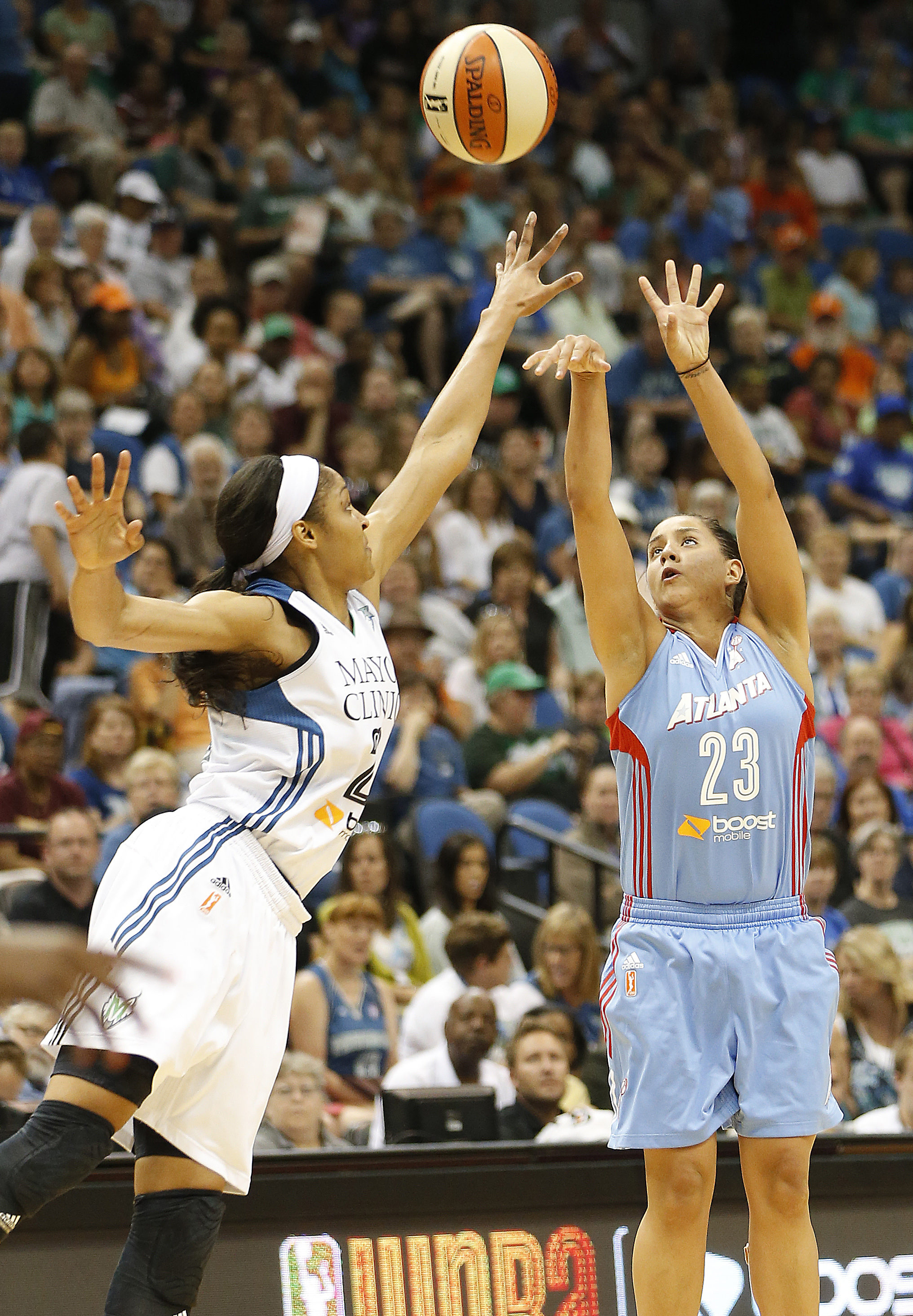 The Lynx are the home team but it was the Atlanta Dream who seemed to be the team of choice for many of the fans, wearing Atlanta T-shirts. Out front after the game, busloads of kids from the Red Lake reservation held signs in support of a visiting player.
What's going on here?
Meet Shoni Schimmel. She's Native American.
"In Indian country, she is changing lives," her mother, Ceci, tells ESPN. "They look up to her. We've gotten letters from girls who say they are inspired to do things because of her."
She grew up on the Umatilla Indian Reservation in northeast Oregon and last week won the MVP award at the WNBA All Star game. Not bad for a player who doesn't even start. But her jersey is the hottest-selling rookie jersey in the league.
"To have the fans look up to me and to a role model not only for my siblings but also the Native American fans, the Native American people. It's huge. I take on my shoulders because I enjoy it," she says.
She scored 8 points for Atlanta in the 112-to-108 double overtime loss to the Lynx.
Related: Jonathon Hock's Native American sports documentary 'Off the Rez' makes it to iTunes (Dallas Morning News).