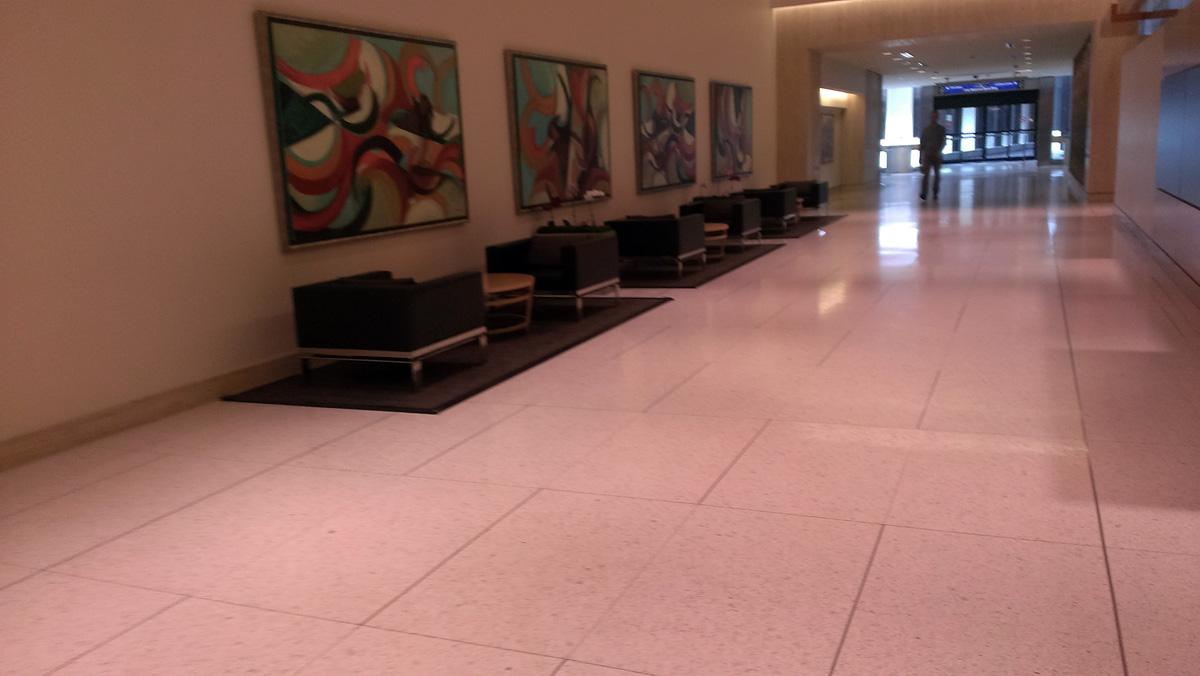 This should settle the debate, but it probably won't.
The St. Paul city attorney says the seats in the First National Bank building are public, not private property, the Pioneer Press reports today.
That much should be obvious, given that nearly nine months after an African American man got in trouble for sitting in them, there still is no sign saying it's private property.
Chris Lollie was rousted by the police after he refused a security guard's order to move, believing the space was for the public. Police arrested him after he refused to give his name.
"Our job is not to second-guess the decision that officers on the streets make to maintain order and protect the public," Sarah Grewing said. "Our job as prosecutors is to determine whether those elements of a crime are present to prove to a jury, and we just didn't have that here."
Someone should tell that to the management of the building.
Before the case was dismissed, (defense attorney Luke) Rezac went to examine the area where Lollie had been sitting. He saw no signs calling it private and neither did a Pioneer Press reporter who looked Wednesday. A sign at the building's lower-level entrance says, "No loitering."

Rezac told security guards he was going to take pictures in the area. They told him it was a private area and that he could not. A building manager said he would need a court order to do so, he said.

A Pioneer Press photographer taking pictures in the area Wednesday said a security guard stopped him, told him the bank was a private building and said he couldn't photograph in the skyway.
The charges have been dropped but the story is growing online as more national outlets pick it up.
Lollie, meanwhile, has told his story on a podcast called Filter Free Amerika.