When the Green Line light rail project started, businesses and property owners took a serious hit. Few drivers were willing to put up with this: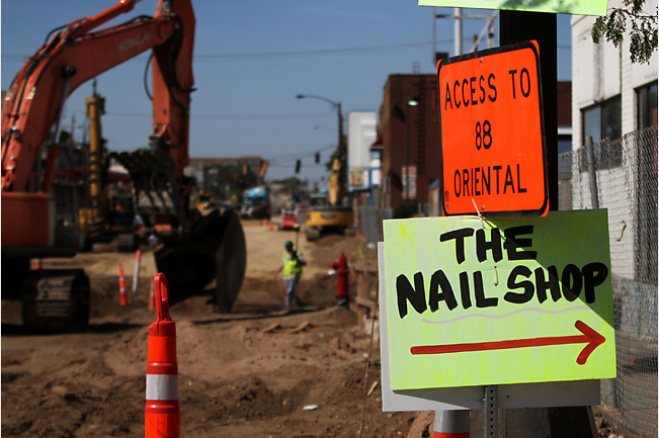 The strongest survived and now they're getting big bills for "road improvements" from St. Paul, KSTP says.
Assessments against property owners amount to between $100 and $37,000, the TV station reports.

City council members say the property owners are not paying anything different than other property owners in St. Paul when they have their streets completely rebuilt.

But, the business owners we talked to along the Green Line tell us they had no choice in this decision and were not in favor of the Central Corridor to begin. Now they say they feel, as Midas owner Joe Stranik says, "like this is taxation without representation." Stranik had no idea his assessment is listed at $13,000 for the one-time fee until we told him.
Disclosure: Minnesota Public Radio and the Metropolitan Council are negotiating ways to reduce noise and vibrations from the newly built light rail line outside MPR headquarters under a contract agreed to in 2009.