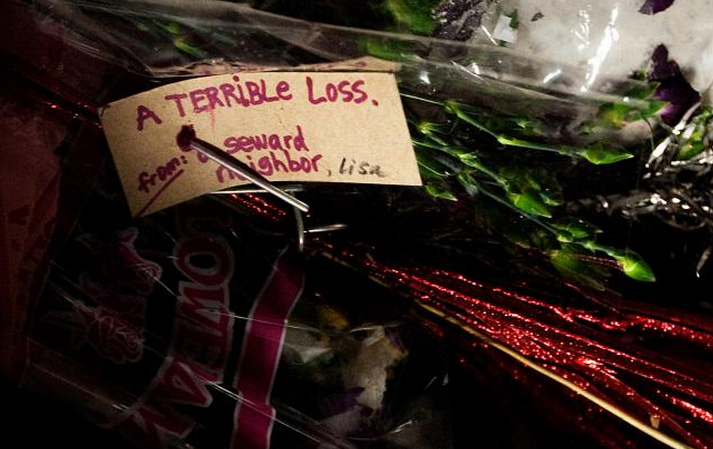 The Minnesota Supreme Court today faced a question: Should it fix a state law that's unconstitutional because it mandates that minors be sentenced to life without parole in particular heinous crimes?
Mahdi Hassan Ali took part in the killings of three people in a botched 2010 robbery at Seward Market. Killed were store employees Osman Jama Elmi, 28, of St. Paul, and Mohamed Abdi Warfa, 30, of Savage, Minn. A customer, Anwar Salah Mohammed, 31, of Brooklyn Park, Minn., was shot dead when he came in to buy a phone card. Ali chased him through the store and shot him three times in the back.
A Hennepin County judge sentenced him to three consecutive life terms in prison in October 2011. He was 17 at the time and tried as an adult, although his exact age was unclear. His defense attorney insisted he was only 15, presenting a Kenyan birth certificate that was in dispute. His conviction was based partly on tipsters who steered police to Ali and also the existence of surveillance video from several stores.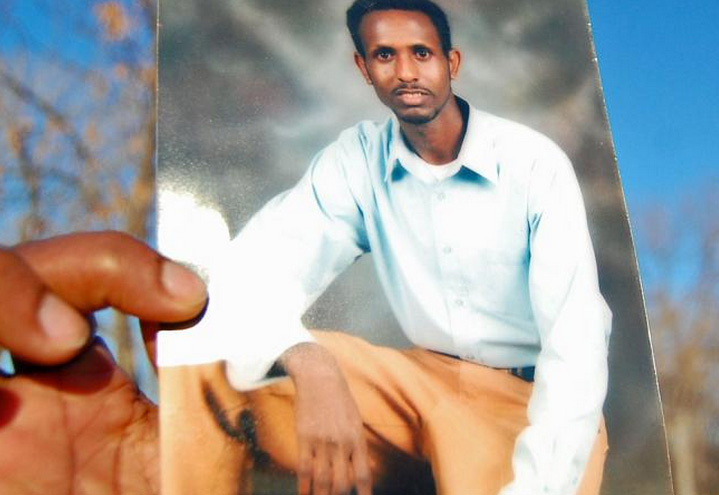 Ali claimed the possibility of life without parole violates the 8th Amendment, particularly since the U.S. Supreme Court ruled in 2012 that life without parole for minors is unconstitutional.
The Minnesota high court said the district court was correct in tossing the birth certificate as evidence. "Without the birth certificate, Mahdi (Ali) has no support for his contention that he is entitled to postconviction relief," Chief Justice Lori Gildea wrote in today's opinion.
But Gildea overturned Ali's sentence (see full opinion), which was based on a state law requiring mandatory life without parole under Minnesota's "heinous crimes" statute. That didn't come as much of a surprise because even prosecutors concede that the sentence was unconstitutional in light of the U.S. Supreme Court's ruling. But what to do about that fact did spark disagreement.
Mahdi's attorney wants him sentenced to life with the possibility of parole after 30 years. Gildea noted that the Legislature has been silent on how to fix a state law that's unconstitutional.
So she stepped in.
Gildea ordered Ali resentenced, leaving open the possibility that he could still receive a sentence of life without any chance of being released, ordering the lower court to consider his age and mitigating circumstances in determining the sentence. That would be consistent with the parameters ordered by the Supreme Court, but is it Gildea's job to fix the law?
In his dissent, Justice Alan Page said a sentence of life in prison with the possibility of release after 30 years is more appropriate because that was the sentence that would have imposed before the Legislature changed a law that was subsequently ruled unconstitutional.
"The court's decision to modify the unconstitutional sentencing scheme now in place and replace it with a judicially created scheme usurps the Legislature's authority to amend its own statutes," Page wrote.
"By remanding to the district court to decide after a hearing whether Mahdi should be sentenced to LWOR or life imprisonment with the possibility of release after 30 years, we encroach on the Legislature's responsibility to fix the limits of punishment," he said.
Justice David Stras said it's not up to the Minnesota Supreme Court to fix laws that are unconstitutional. Agreeing with Page, Stras said today's decision amends the state's "heinous crimes" statute.
"Amending statutes is, and always has been, the Legislature's job," he wrote.
"We must declare the heinous-crimes statute unconstitutional as applied to Ali and remand the case to the district court with instructions to impose a sentence of life with the possibility of release," he said.
Archive: Mn. Supreme Court: Juvenile who raped, murdered Woodbury teen will never get out of prison (NewsCut).