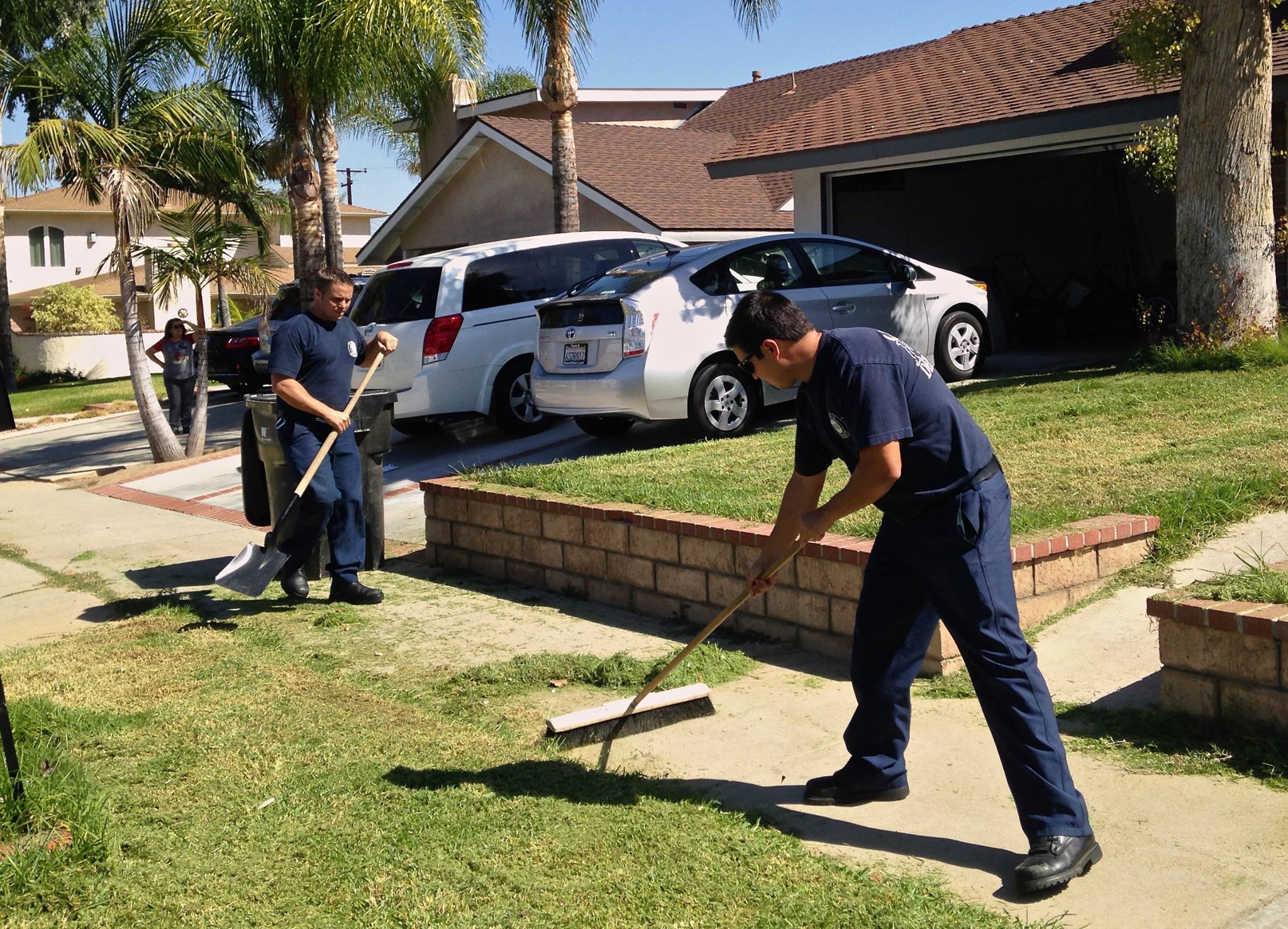 In Corona, California, firefighters rescued a man yesterday, known only as Willy G, when he became dizzy while mowing his lawn.
It was hot and Willy was working hard when he face-planted on the driveway, according to KCAL TV. The firefighters put him in the ambulance and sent him off to the hospital.
Then they finished mowing and trimming his lawn.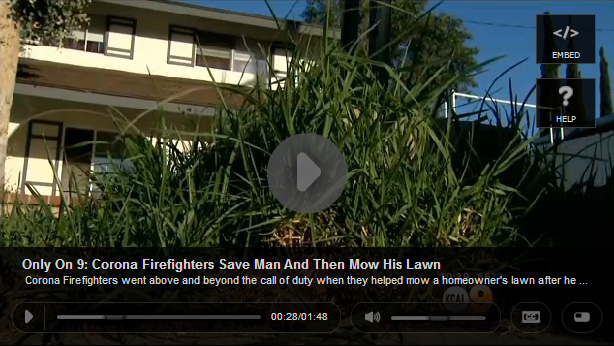 "We all kind of looked at each other, kind of looked around at the lawn equipment and realized this family was going through a very traumatic event right now and they need some simple acts of kindness," said one of the firefighters.
(h/t: The Consumerist, Brian Shipe)