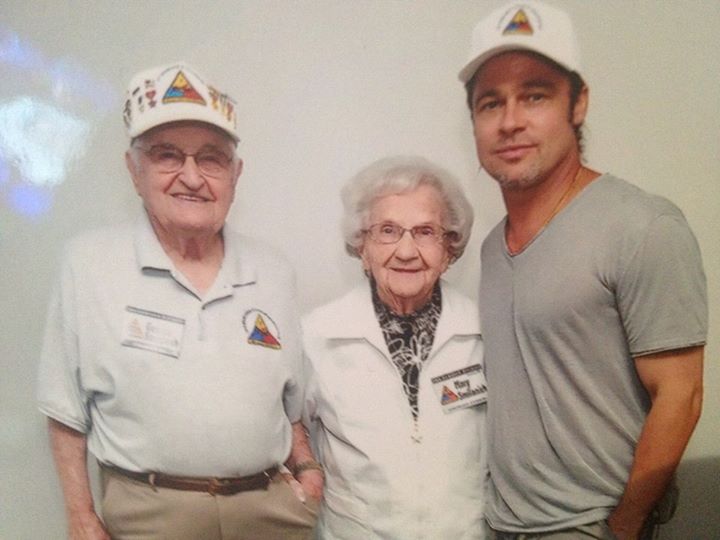 George Smilanich of Hibbing has a lot of stories to tell about his three years driving a tank in World War II. But, not surprisingly, he doesn't like telling them. That includes the one about how he earned the Bronze Star when he pulled a commander from a burning tank or about how he almost lost his feet to frostbite.
If you're Brad Pitt, however, he'll tell you, KARE 11 reports.
He is one of the inspirations for the actor's new movie, "Fury," and Boyd Huppert reports on his trip to Hollywood earlier this year to give Pitt the lowdown on war. Smilanich didn't know who Pitt was.
In the story, here's the most interesting quote about the horrors of war:
"I wouldn't give up my experiences if I had for a million dollars, but I wouldn't take five cents to go through it again," he said.
He's off now to Washington for the movie's premier.