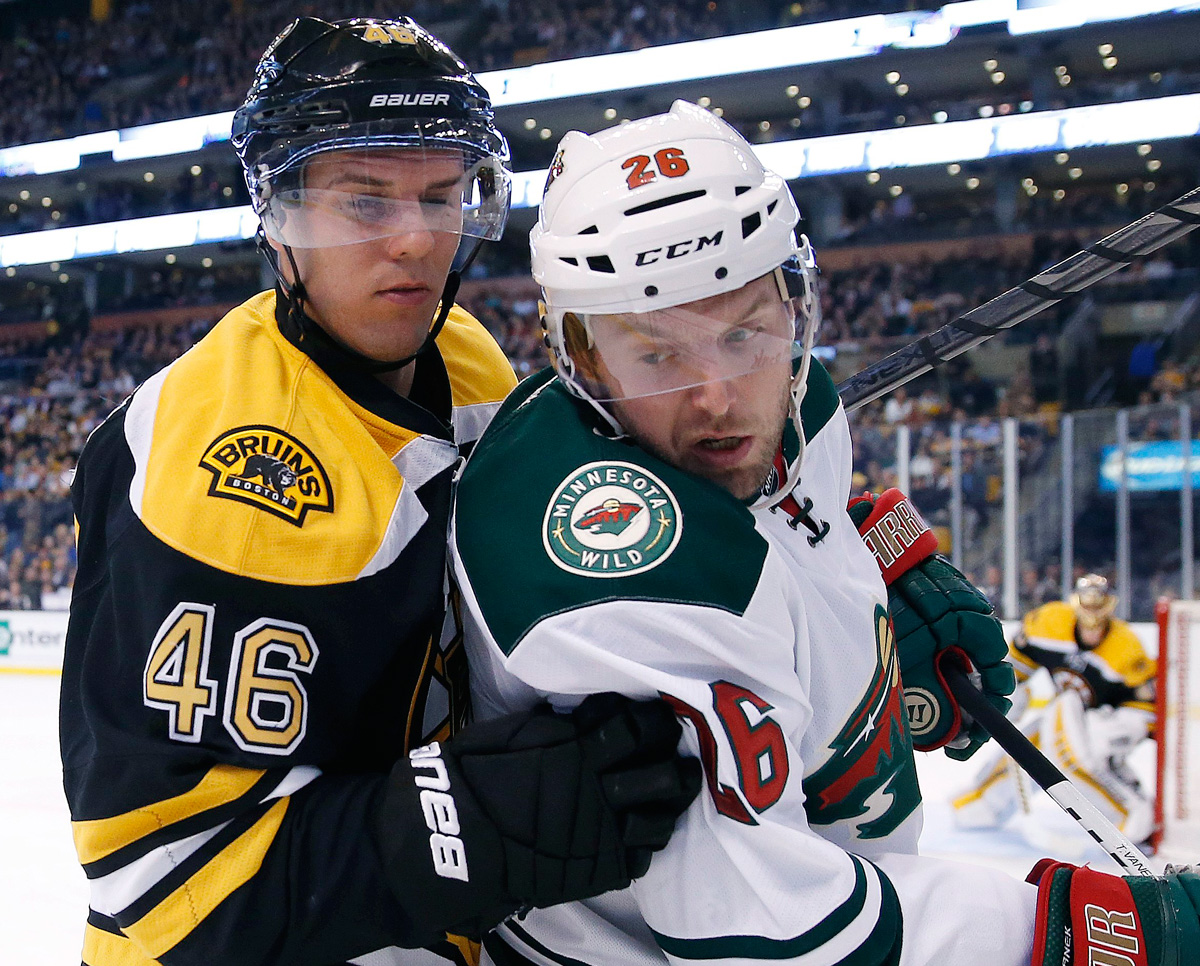 The Rochester Democrat and Chronicle reports a bookmaker in New York has pleaded guilty to trying to launder a check for $230,000 that paid off gambling debts. The check was a New York Islanders paycheck and the paper is suggesting it might have been Thomas Vanek's. He now plays for the Minnesota Wild.
(Attorney) Wolford declined to say whether the payment came from Vanek, who has been linked to the alleged Rochester-based gambling ring. Vanek has acknowledged testifying before a grand jury and sources say his name turned up in records seized from the alleged bookmakers.

Still, Wolford said he was surprised that Vanek's agent said in an interview that Vanek was not involved in any wrongdoing.

Vanek previously played for the Rochester Americans and Buffalo Sabres.

Assistant U.S. Attorney Robert Marangola, the prosecutor in the case, declined to say whether the payment came from Vanek.

On Thursday, Mark Ruff pleaded guilty in federal court to illegal gambling and money laundering. Ruff, 40, admitted helping manage a gambling operation with his brother, Joseph Ruff, and Paul Borrelli.

Joseph Ruff, 32, and Borrelli, 66, are awaiting trial.

As part of the plea, Ruff said he received a $230,000 gambling debt from a bettor — the payment was initially made to Joseph Ruff, prosecutors allege — and passed it on to a Connecticut man who was a co-conspirator but has not been charged. That individual, identified by initials N.R., deposited the money and then allegedly filtered it back to the Ruffs.
Wolford said after the plea yesterday that the $230,000 was a small portion of the overall $1 million debt owed by the gambler.
Vanek isn't facing any charges and was not the target of a police investigation, the CBC reports. "But he has acknowledged testifying before a grand jury, and he said in a statement in July that he was co-operating with a U.S. federal investigation."
Not at all clear in the stories is what games the gambler was betting on.
"Thomas is not in any way, shape or form involved in any illegal activities or in trouble here," Steve Bartlett, Vanek's attorney, told the Star Tribune.
"If you read it quickly or if you read it quickly, it almost alludes to the fact that Thomas Vanek was involved in money laundering, which is totally false," Bartlett told the Star Tribune. "He is not the subject of any investigation or criminal charges or anything whatsoever. He was a witness against this guy who was the bookmaker. He was the guy that wanted money and Thomas paid it to him. Thomas wasn't involved in any bookmaking activities.

"Now people are like, 'Oh, Thomas was a money launderer. That's totally false. He was the bettor. He bet on football games. Obviously that's what he was testifying to. It doesn't take Einstein to figure that out."
That explanation doesn't make Vanek's problem go away. Professional sports aren't keen on players with big gambling debts with a possible way they could be paid off quickly.
The most recent NHL suspension for gambling was Rick Tocchet in 2006. The Phoenix Coyotes coach was suspended for two years.
The Rochester paper said in an article in July that hockey players are heavy gamblers on football.
"Maybe it's because a lot of them are from Europe where gambling on sports is not a taboo," bookie Steve Budin said.