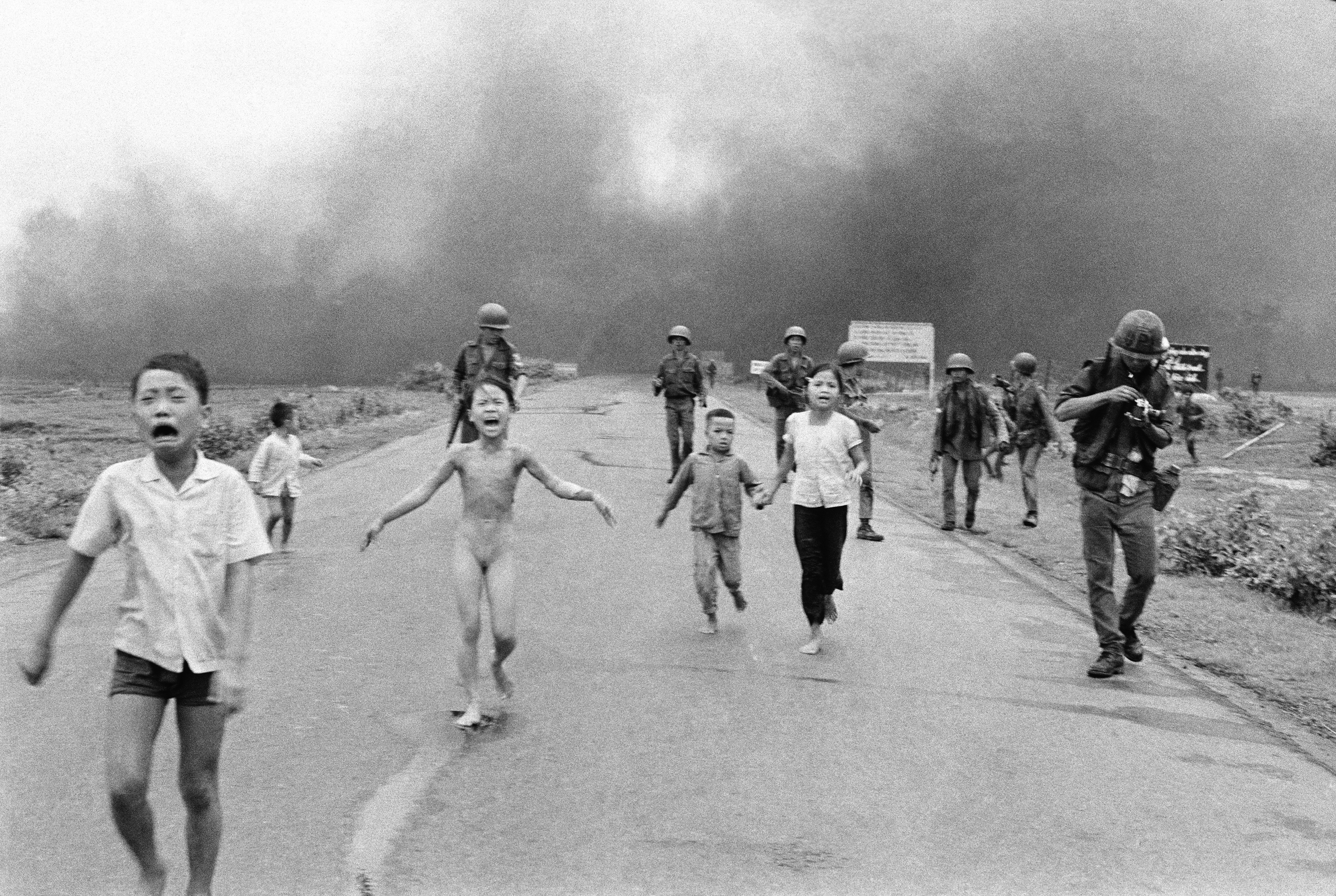 Is it too soon for honest talk about the Vietnam War?
The Pentagon is planning a 50 year anniversary website of the war and the old band is getting back together to oppose it, the New York Times reports.
It'll cost $15 million and the website is intended to "provide the American public with historically accurate materials" suitable for use in schools.
The website "largely describes a war of valor and honor that would be unrecognizable to many of the Americans who fought in and against it," the Times says.
The website's "interactive timeline" omits the Fulbright hearings in the Senate, where in 1971 a disaffected young Vietnam veteran named John Kerry — now President Obama's secretary of state — asked, "How do you ask a man to be the last man to die for a mistake?" In one early iteration, the website referred to the 1968 My Lai massacre, in which American troops killed hundreds of Vietnamese civilians, as the My Lai Incident.

The glossy view of history has now prompted more than 500 scholars, veterans and activists — including the civil rights leader Julian Bond; Daniel Ellsberg, who leaked the top-secret Pentagon Papers; Lawrence J. Korb, a former assistant secretary of defense under President Ronald Reagan; and Peter Yarrow of the folk trio Peter, Paul and Mary — to join Mr. Hayden in demanding the ability to correct the Pentagon's version of history and a place for the old antiwar activists in the anniversary events.

This week, in a move that has drawn the battle lines all over again, the group sent a petition to Lt. Gen. Claude M. Kicklighter, the retired Vietnam veteran who is overseeing the commemoration, to ask that the effort not be a "one-sided" look at a war that tore a generation apart.
The goal of the effort is to "assist Americans" in thanking veterans of Vietnam, a spokesman for the Pentagon says.
"All of us remember that the Pentagon got us into this war in Vietnam with its version of the truth," Tom Hayden, now 74, tells the paper."If you conduct a war, you shouldn't be in charge of narrating it."