A man who lives near Wausau is suing the sheriff's department in Marathon County, Wisc., because when it came time to collect a civil judgment against him, the department sent this: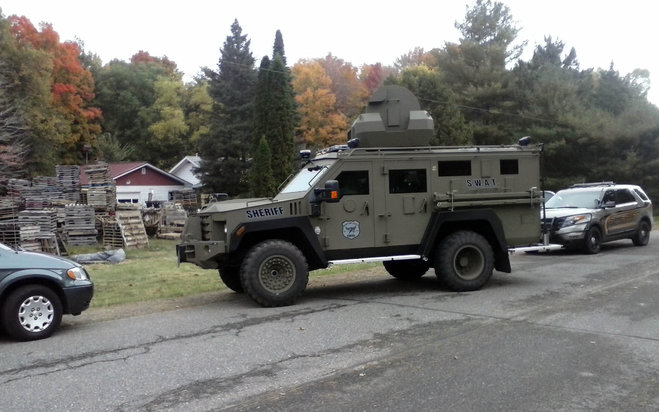 It's a Lenco Bearcat SWAT Truck, basically a Ford 550 Model with a bulletproof exterior. It cost about $250,000.
Roger Hoeppner, 75, was the target of the SWAT team. His crime? He's turned his property into a junkyard and ignored $86,000 worth of court fines for doing so.
"I've been involved in about five standoff situations where, as soon as the MARV showed up, the person gives up," saving time, money and increasing safety, sheriff's department Capt. Greg Bean told the Milwaukee Journal Sentinel.
Bean acknowledged that Hoeppner, who was handcuffed and taken from his property, wasn't dangerous, just argumentative. He wouldn't come out of the house until the truck arrived, Bean said.
"People may not always understand why, but an armored vehicle is almost a necessity now," he said.