A Green Bay alderman is piling on after his gaffe earlier this month in which he responded to a woman who'd asked about bus service by inquiring whether she embraces terrorism.
Chris Wery apologized after Heba Mohammad posted an email exchange with Wery on her Facebook account.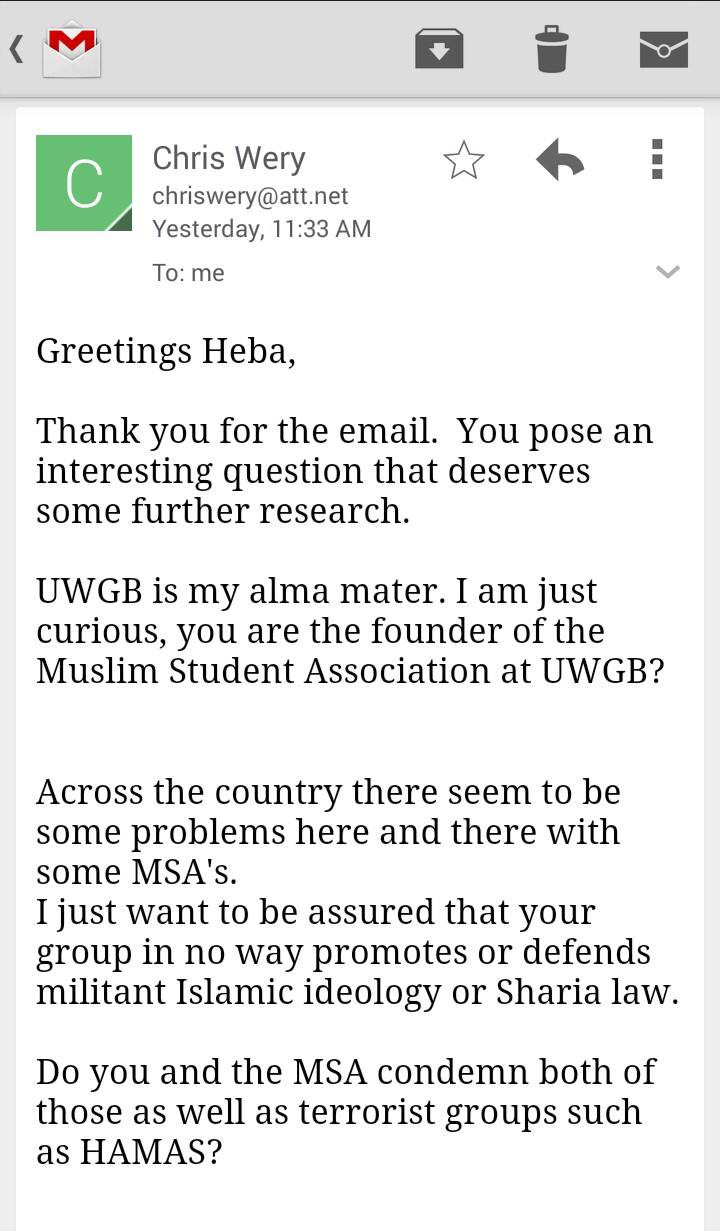 The exchange and subsequent apology — in which he said "I phrased it wrong. It was the wrong setting" — led the University of Wisconsin Green Bay Muslim student group to hold an Islam awareness event tomorrow night.
Today, Wery said he's not going, according to the Green Bay Press Gazette.