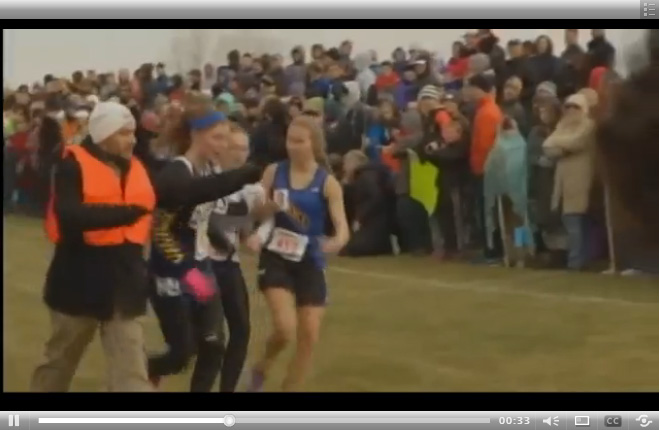 It undoubtedly wouldn't matter to those involved — a sense of decency is a powerful thing — but the decision to disqualify two runners who helped an injured competitor at a state cross country meet in Northfield still undermines the whole "sports is meant to teach children" notion that's the underpinning of its existence.
According to the Associated Press:
Kailee Kiminski, a senior from Esko, and Tierney Winter, a junior in Janesville, forfeited the race last weekend to help Jackson County Central freshman Jessica Christoffer cross the finish line. All three were disqualified because of a high school league rule against aiding another runner.

Christoffer says she is "really thankful" for her peers. She says she got tired and fell, and it was nice of them to help her finish the race.

Winter says she couldn't leave Christoffer 50 meters from the finish line. She says she wouldn't want to be left there if she had fallen and she was just being "a friend of a runner."
"The girl that fell, looked tired and I just didn't even think about it twice. I just went up to her. I just wanted to help her. I didn't want them to finish alone and it's much more then just a cross country race. It's much more then that. It's important to help others," Kiminski tells WDIO (see video)
No thanks to an official standing nearby.
"The guy was like, 'Leave her alone.' I just picked her up anyway, and we went off to the finish," Winter tells the Waseca County News.
Christoffer's family sent Winter flowers on Monday.