The conservative group that's opposed to the Minnesota State High School League's proposed policy for transgender athletes has pulled another full-page ad out of the "say what?" file.
The MSHSL proposed policy is meant to comply with a U.S. Department of Education update to Title IX requirements, which say the civil rights law extends to all students, regardless of sexual orientation or gender identity.
The League shied away from a decision earlier this year after the Child Protection League claimed it would result in boys taking showers with women.
The issue is back on the MSHSL meeting agenda for this week, and the Child Protection League is back with another full-page ad in the Star Tribune today that's intended to hit parents where it really hurts — the pocketbook.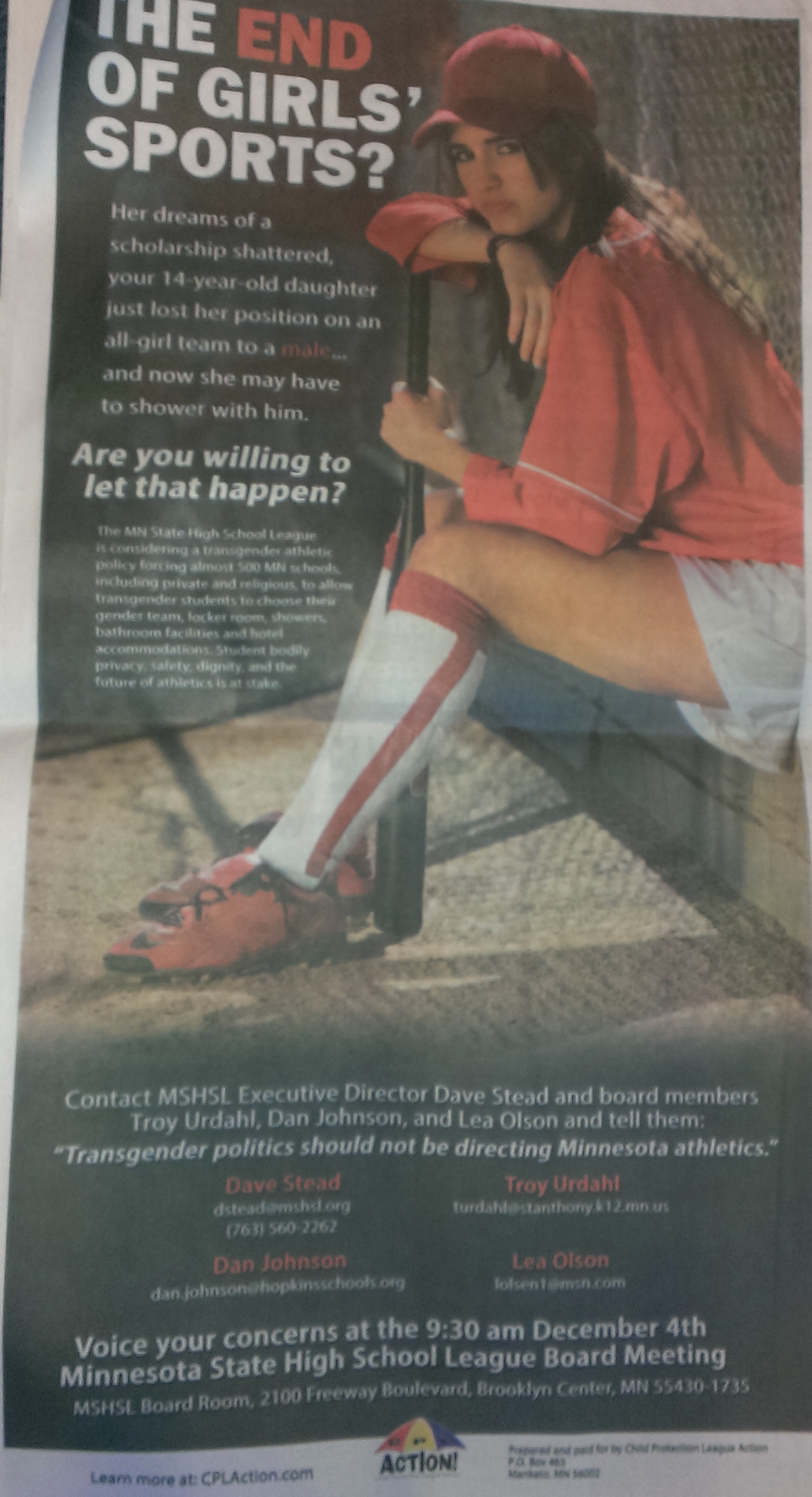 The MSHSL will consider the proposal at its meeting on Thursday morning.
Here's the draft policy.