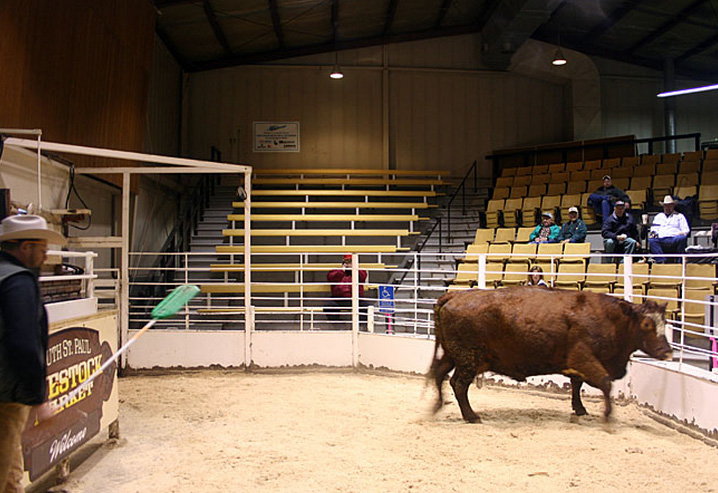 A generation or two from now, some kid at a South St. Paul high school football game is going to ask, "Why is the team called the Packers?"
There are no packers left in the city that once was the capital of the upper Midwest for meat packing. The last 300 of them have lost their jobs and the jobs aren't coming back, the Pioneer Press reports.
Dakota Premium Foods' "temporary" shutdown is now permanent and the city is buying the plant, will tear it down, and build some more office and warehouse space in the section of town that once was full of stockyards.
"It truly is an end of an era … the last packing plant," Mayor Beth Baumann told the PiPress. "And it's sad because it's 300 jobs."
There weren't any animals coming to the plants anymore. The last auction was held six years ago.
It's indicative of the changing nature of the metro where farms have been pushed out in favor of housing and office space. A place like South St. Paul loses the smells of the stockyards, but it also loses a little character that made it different from everywhere else.