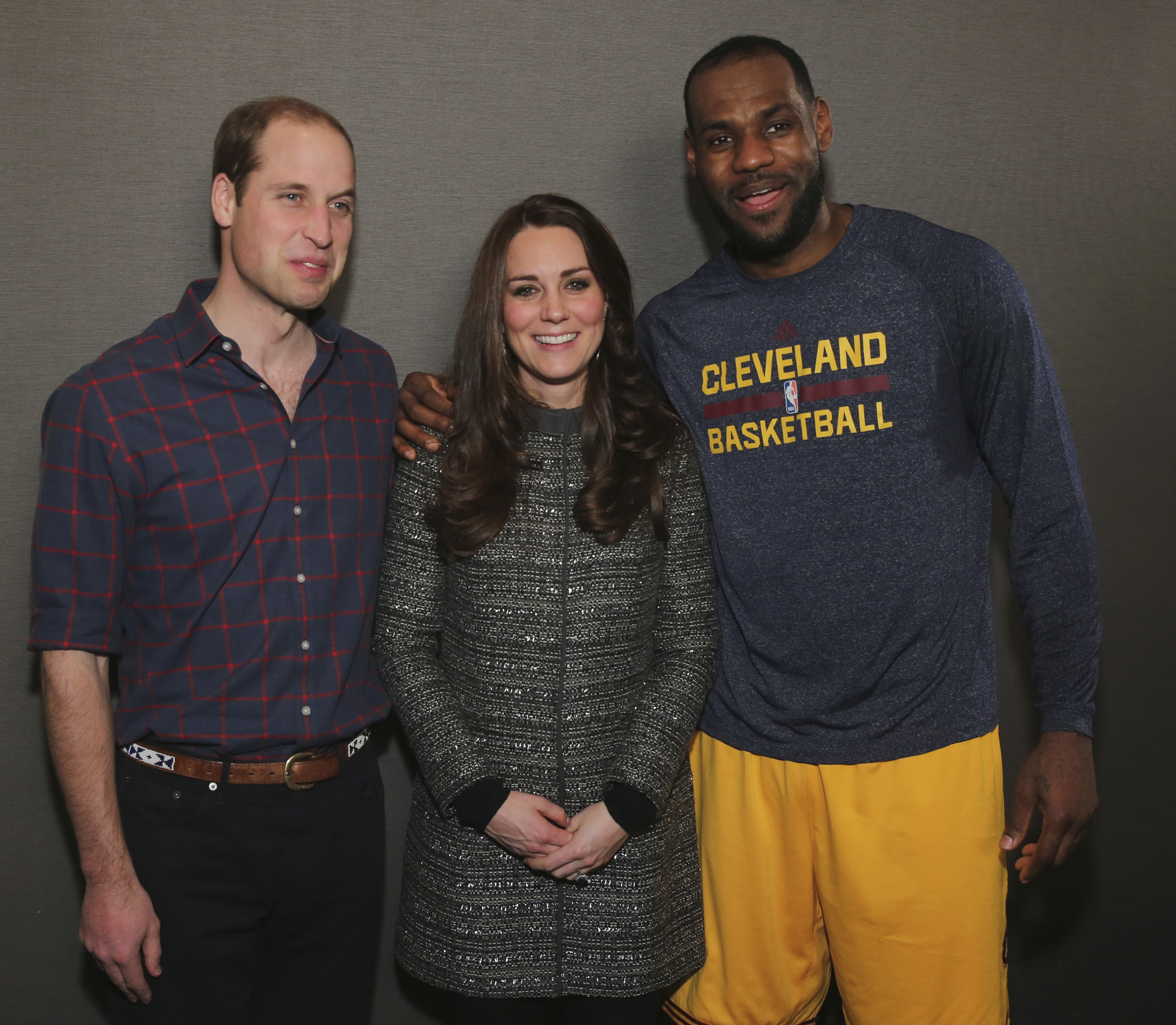 The royal shoulder has been touched. It's the biggest scandal since Tom the chauffeur knocked up a Crowley. And it's sent the royals-watchers to DefCon 1.
Etiquette expert William Hanson told MailOnline that although the Duchess is unlikely to give Mr James the cold shoulder, he still should have kept his arm away from her.

He said: 'Although I am sure the Duchess of Cambridge won't have worried about it, Mr James should not have put his arm around her.
'Americans are much more tactile than we Brits and this is another example of an American being too touchy feely with British royalty. You'd have thought they'd have learned by now.'
As they say in sports: "Scoreboard!"
Will you all be leaving soon?