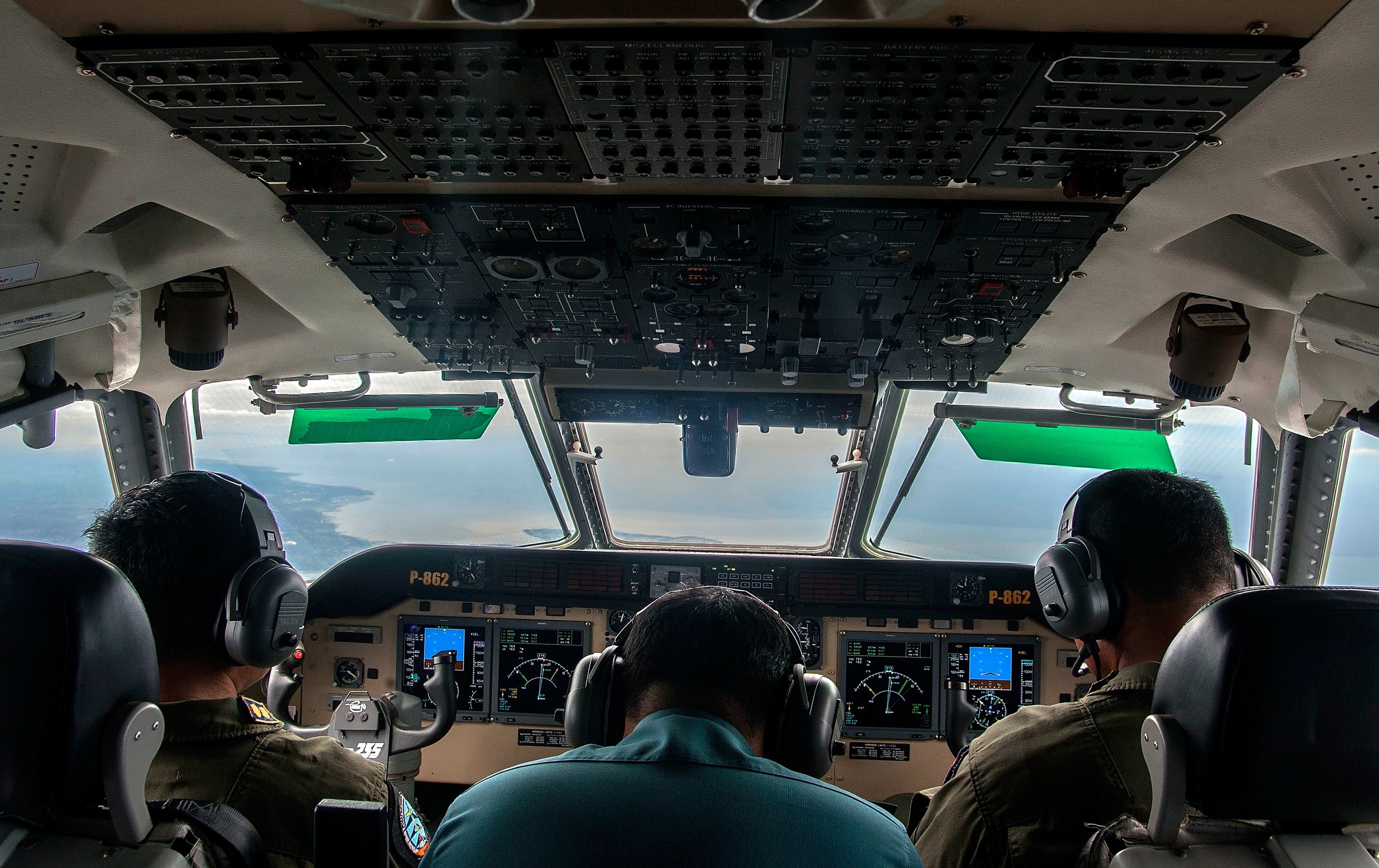 Searchers still haven't found any sign of AirAsia Flight 8501, which disappeared Saturday while on its way from Surabaya, Indonesia, to Singapore.
Is this a repeat of the Malaysia airliner months ago which disappeared, never to be found?
The circumstances are a lot different, NBC News points out, including the presence of a likely reason it crashed: thunderstorms that provided stresses on the aircraft greater than it could stand.
The area of the Java Sea where the AirAsia plane went missing is typically 40 to 50 meters (130 to 164 feet) deep — compared with the 4,000 meter-plus depths complicating the MH370 search, U.K.-based oceanographer Dr. Simon Boxall told NBC News.

"It's relatively shallow water and it's close to land so they can use helicopters, rather than spending hours just getting to the search area," said Boxall, who is based at at the University of Southampton. "It's not going to be easy, but it is feasible within a relatively short amount of time."
Communication with the public and the families is also much better in this likely disaster. Christine Negroni, who writes the Flying Lessons blog, knows why. She sat with AirAsia officials when they practiced for just this scenario.
What happened? Like a reoccurring bad dream this question is back for the third time for a Malaysian airline. What makes this event different is how Air Asia is avoiding the missteps taken by its larger, legacy competitor.

Fernandes immediately took to Twitter, confirming a loss of contact with the plane, re-tweeted the airlines fact-packed statement and got himself on a plane to Indonesia – home to the majority of the passengers and perhaps the flight crew as well.

To answer the "what happened?" question requires time and patience neither of which is found in abundance in the population at large. And it cannot be expected from those who had loved ones on the flight.

Malaysia learned this from the hammering the airline and the government took for the stonewalling followed by confusing and contradictory statements after Flight 370 disappeared March 8th. Air Asia has learned too. It is not holding back when it comes to telling what it does know.

What to tell? Well, in this case and with any commercial aviation accident, there are many, many, many known facts. Everything about the age, history and maintenance of the plane, the experience and performance of the flight and cabin crew, nationalities of passengers and operations at the airport and along the flight path. Air Asia has so far done an impressive job in putting these tidbits out there to feed the worldwide appetite for information.
One-hundred-sixty-two people were on the plane.