Cindi Grady's 2002 Hyundai was in bad shape, what with the shattered passenger side window, the driver's side window that wouldn't go up, the damaged hood that was fastened down with somebody's belt, and the bent frame that made it drive like a crab.
Ain't she a looker?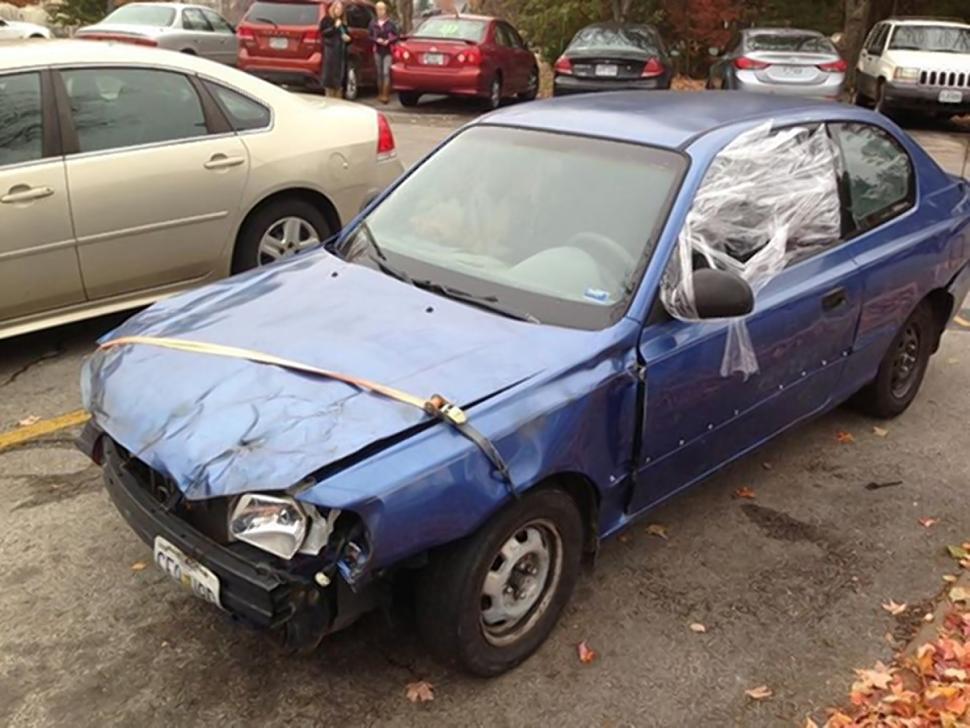 Clearly she needed a new car but she doesn't make a lot at the Cracker Barrel she works at in Missouri.
So a couple of her regular customers stepped in. They bought her a car.
She thought she was about to be fired when her manager told her to put down her tray and go outside.
"My insurance agent waived their fees. My mechanic put in a third brake light for free," Grady wrote on Facebook.