The protests surrounding the police killings of black men have provided fertile ground for a discussion of First Amendment issues and today Providence, Rhode Island, is the latest example.
In Providence, the First Amendment allows this: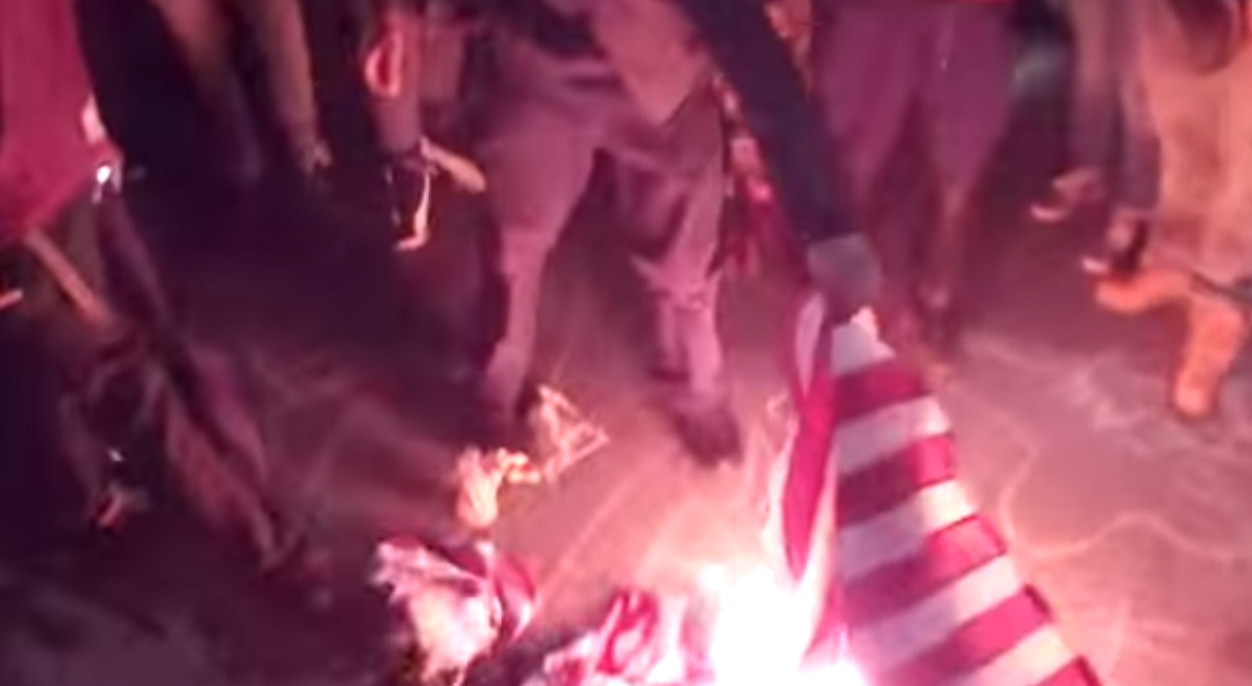 … but not this: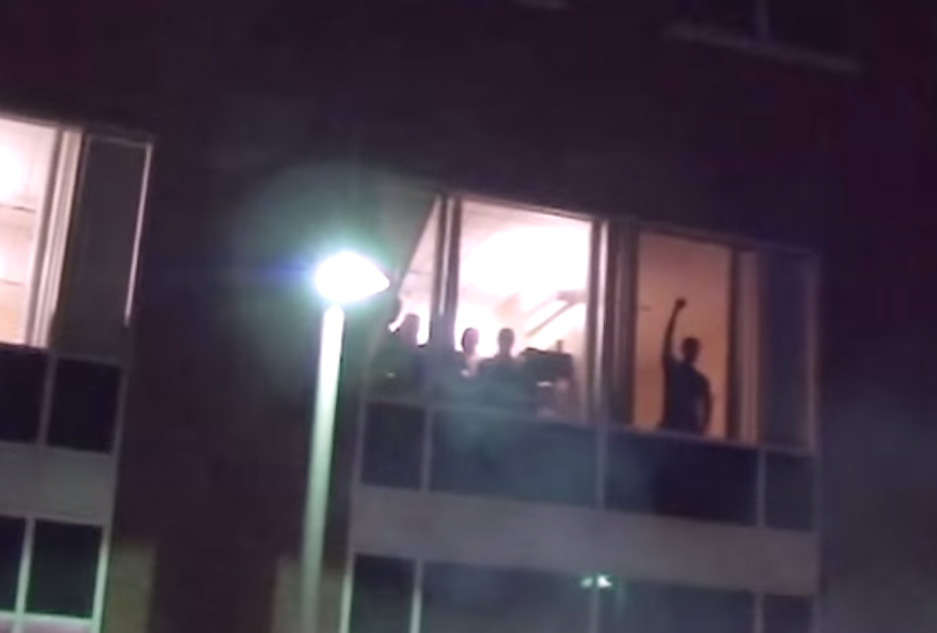 Why not?
Because he's a Providence firefighter and he saluted the flag-burning while standing in the city's public safety building.
Today, Boston.com reports officials say he'll be disciplined.
"They have their first amendment right to exercise, but while they are on-duty public safety officers cannot be inciting a crowd of protesters," Providence public safety commissioner Steve Pare tells the Providence Journal.