A day after the killings of journalists — including many editorial cartoonists — in Paris, many newspapers in the rest of the world are casting off the conventions of the editorial page to speak out.
In the Boston Globe this morning, the space normally reserved for columns of words was, instead, turned over to the editorial cartoonist.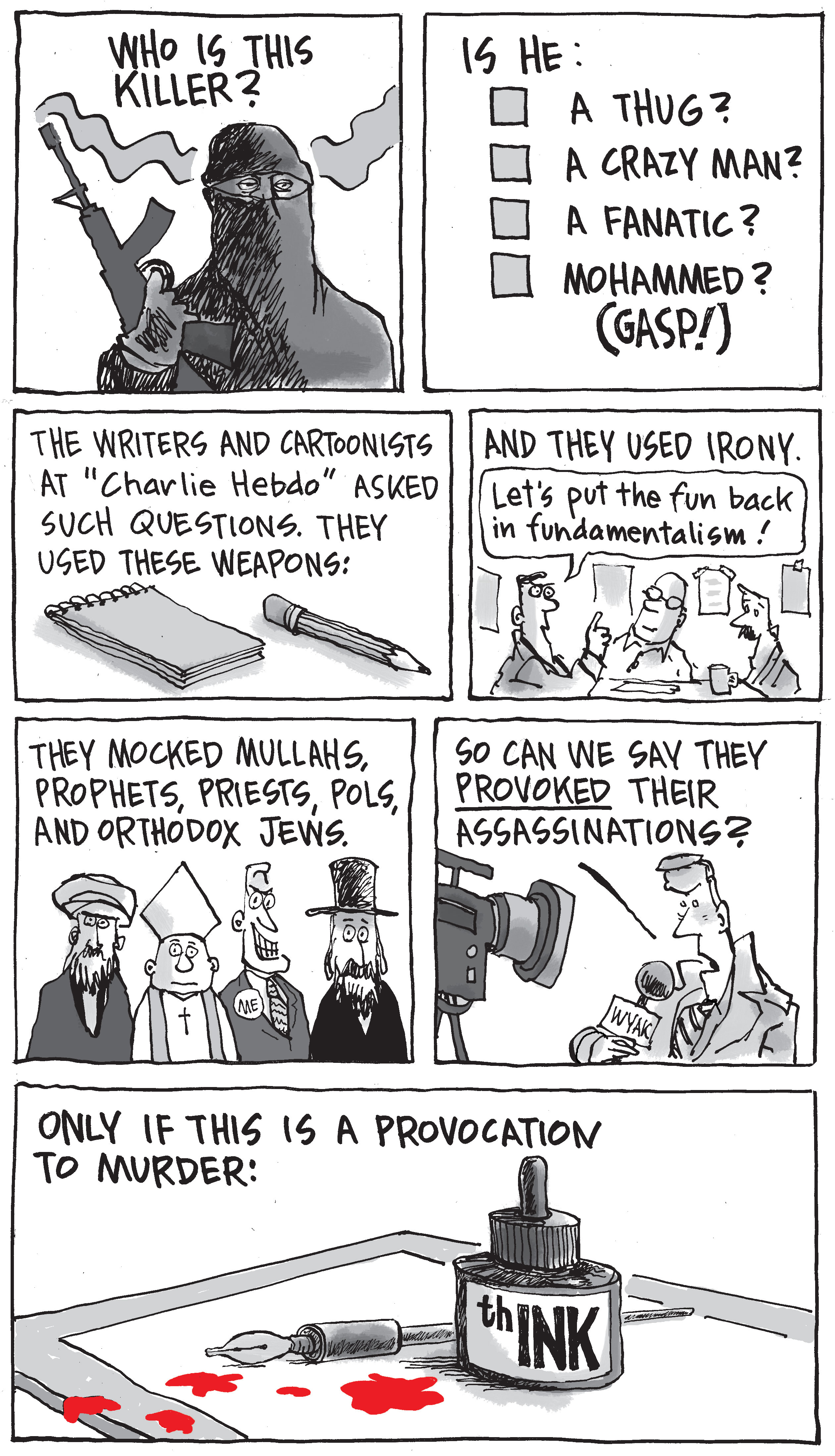 At the Star Tribune, meanwhile, Steve Sack shows why he has a Pulitzer on the shelf.
@StarTribune cartoonist Steve Sack weighs in on Hebdo, brilliantly. http://t.co/So9phq4Djf #charlie_hebdo pic.twitter.com/IYjGevCFX9

— Claude Peck (@claudepeck) January 8, 2015
Related: Prophet Mohammed cartoons: the roots of Muslim fury (Telegraph).