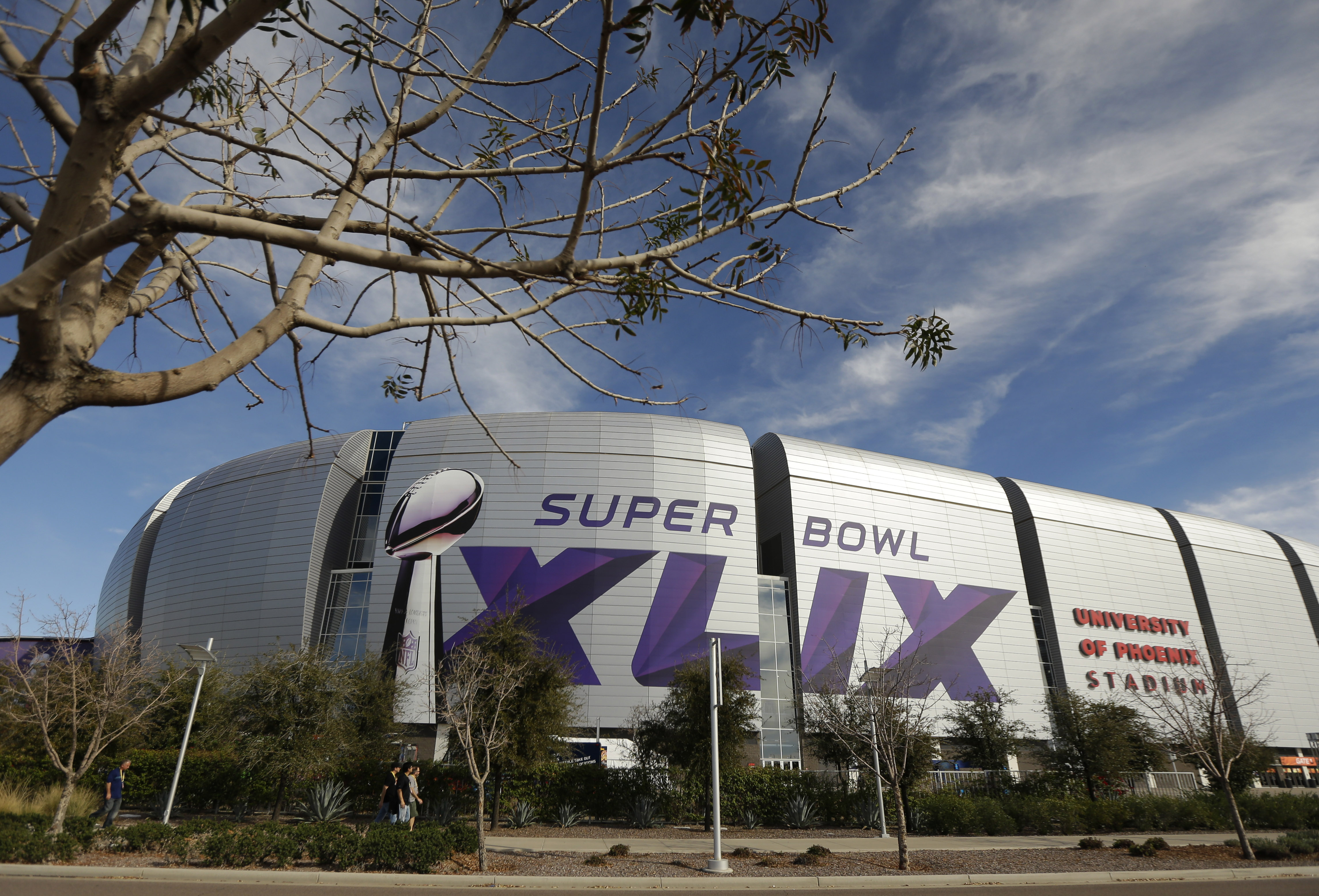 Glendale, Arizona — where the Super Bowl will be played next Sunday — provides a cautionary tale for cities trying to be a destination by investing heavily in sports franchises and big events. It's a money loser, the Associated Press reports today.
It bet big on spring training facilities for baseball, a stadium for the Super Bowl and the NFL's Cardinals, and a hockey arena for the NHL team.
The city almost went bankrupt, fired 25 percent of the municipal workforce, cut back on paving projects, and reduce hours at municipal swimming pools and libraries. The 9.2 percent sales tax that shoppers and diners pay in Glendale is among the highest in the state, the Associated Press says.
In the case of the Super Bowl, (Glendale Mayor Jerry Weiers) believes the city is paying dearly. He said Glendale will actually lose a "couple million dollars" by hosting the event. It's spending huge amounts of money on overtime and police and public safety costs associated with hosting the Super Bowl but getting very little in return.

Super Bowl visitors are mostly staying in Phoenix and Scottsdale and only showing up in Glendale on game day, meaning the city won't see much of a boost in tax revenue. And the city was hoping the state would reimburse Glendale for its police overtime costs, but lawmakers have scoffed at the idea.

Weiers said it pains him that the city had to cut services and lay off workers, but the moves were necessary to ensure financial solvency. He said the outlook has improved in the last year, a far cry from a couple years ago when Glendale was in jeopardy of joining the likes of Detroit in the category of municipal bankruptcies.

"I have to believe that if `1′ is perfect as things could be and `10′ was bankruptcy, I'd say we were a strong `8,'" Weiers said. "We never had to go there, and I strongly believe we won't have to go there."

Despite his claim that the city will lose money on the game, the mayor said he's aware of the name recognition that goes along with hosting the Super Bowl. He believes having the city's name broadcast to an audience of more than 100 million people will bring visitors, even if the city's planned hotel district didn't take off as originally expected.
The mayor of Glendale thinks the Super Bowl will still attract Midwesterners to his city when they see palm trees and people in shorts during the game while they sit inside on a cold day.
That will be cold comfort to people who lost their jobs because of the city's big gamble.
Update 12:12 p.m. – Here's the agreement between Glendale and the NFL.