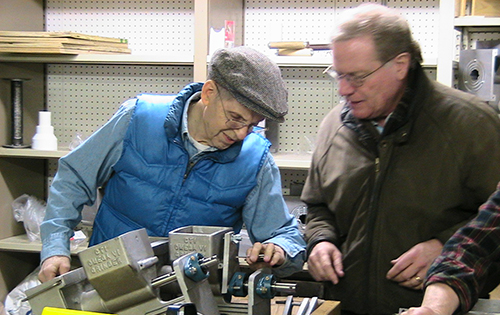 George Ewing, 84, has died, but a lot of people in poor countries are eating because he lived.
In 1980, he organized a group of engineers at General Mills in Golden Valley with the idea of improving the food supply and income in developing countries. From that group, Compatible Technology International (CTI) was founded and today operates in 13 countries.
Dozens of retired engineers, ag experts and farmers volunteered their time there, developing contraptions that mechanize the processing of grain. He was the last living founder.
He was profiled three years ago on KARE 11. (Video autostarts below the fold)

In 2012, Ewing and his colleagues — competing as "the Oldsters" won a National Tropical Botanical Garden competition that developed a process to use breadfruit to make cereal, making it possible for people in other countries to have food without importing cereal.