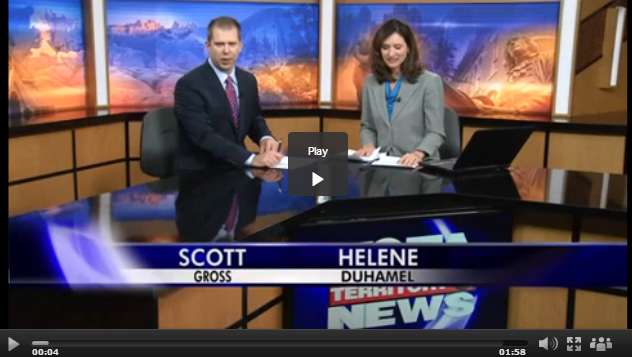 Looking for the racists at the Rushmore Plaza Civic Center in Rapid City? They're up in the luxury boxes, according to TV station KOTA.
On Saturday, Justin Poor Bear, a father who chaperoned 57 American Horse School students from Allen to a hockey game, says men in a luxury suite poured beer on the kids below and hurled racial slurs.
He writes on his Facebook page: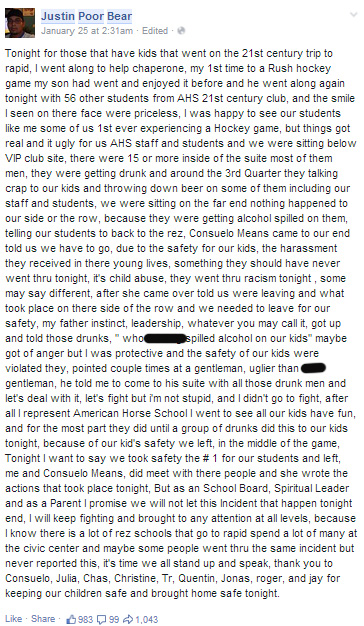 Tom Helland, president of Eagle Sales, a beer wholesaler, said his company rents the suite and allowed guests from out-of-town to use it. No one from the distributor was involved, according to KOTA.
The hockey team is planning to invite the kids back.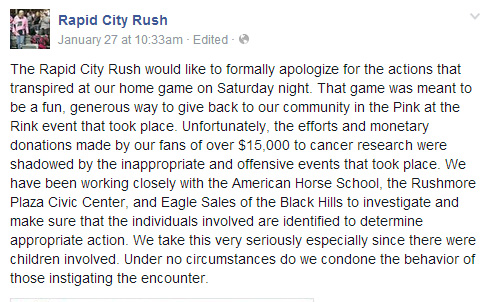 (h/t: Hart Van Denburg)