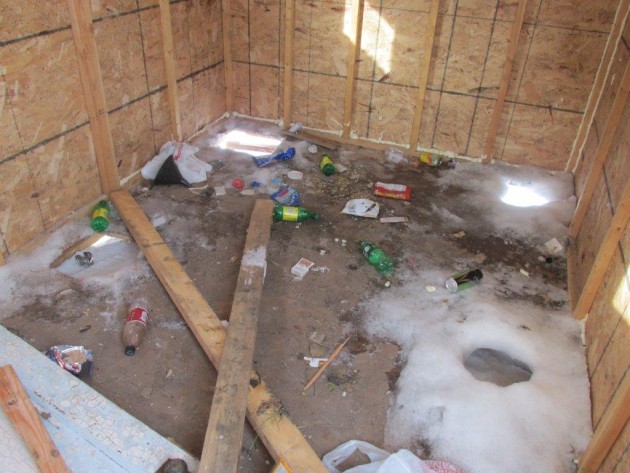 You can almost hear the heavy sigh this morning from the Minnesota Department of Natural Resources as the agency reminds people not to use their fish houses as garbage cans.
The DNR tries to be diplomatic telling Minnesotans stuff they shouldn't need to be told: "Recent weekly activity reports from conservation officers with the Minnesota Department of Natural Resources are full of evidence of various types of refuse being discarded along frozen waterways."
It notes the efforts of Bret Grundmeier, a conservation officer from Hinckley, who spends hours each ice fishing season checking anglers and encouraging them to clean up after themselves and remove garbage from lakes. "It is disappointing to find so much trash left on our lakes," Grundmeier says in the DNR statement.
We're betting that's not quite how Grundmeier tells his buddies about it at the end of the shift.
The DNR says its people see "everything from wooden fish house blocking materials on lakes to empty propane cylinders, plastic bottles, pop cans, and even bags of human waste."
Nice.
And they've heard all the lines you tried on your parents: "Excuses like, 'I was going to go get that later,' will not work and anyone who leaves garbage on the ice will receive a citation for littering" the DNR says, noting it's a misdemeanor with a fine of up to $1,000.
They can find your garbage using GPS technology, an unpleasant thought that your waste can be seen from space.
Minnesota's fish house removal deadlines are March 2 in the southern part of the state and March 16 in the north.