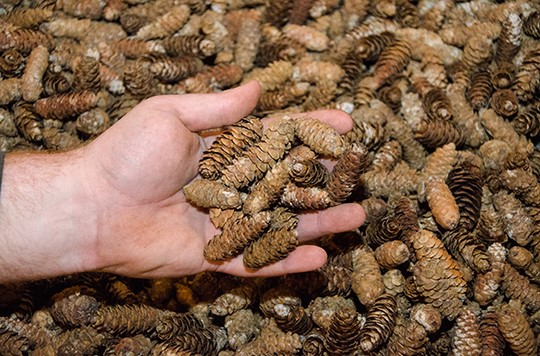 Got seeds? Got cones?
If so, the Minnesota Department of Natural Resources wants to pay you for helping grow the state's future forests.
It's after seeds and cones for the State Forest Nursery, and the species in need will begin ripening later this month. A DNR page lists what the state needs and where to drop off your wears.
No yard or woods? No problem. The DNR says you can collect from state forest land. The agency's website has information on how to find state forests across Minnesota.
The DNR lists some tips for newbie collectors:
• Acorns must be soaked in water long enough for the hollow acorns to float to the top. Remove hollow acorns before bringing them in for sale.
• Keep your cones, seeds, and acorns in a cool, dry place to prevent them from heating up prior to dropping them off.
• Keep track of the county and township where you collected your seeds and cones. You will be asked for this information at drop off because it helps us return the seedlings we grow to the region where the seeds were collected.
And here's some guidance on when deciduous seeds and coniferous cones are ripe.