There are certain times in the news business that define us as a people.
At this hour — and I don't know how long this feed will be up — the nation has stopped what it's doing to watch llamas being chased in West Phoenix.
I'm not saying it's good; I'm not saying it's bad. I'm just saying it's America.
Here's another feed.
Update 2:26 p.m.– It's over. The remaining llama has been lassoed.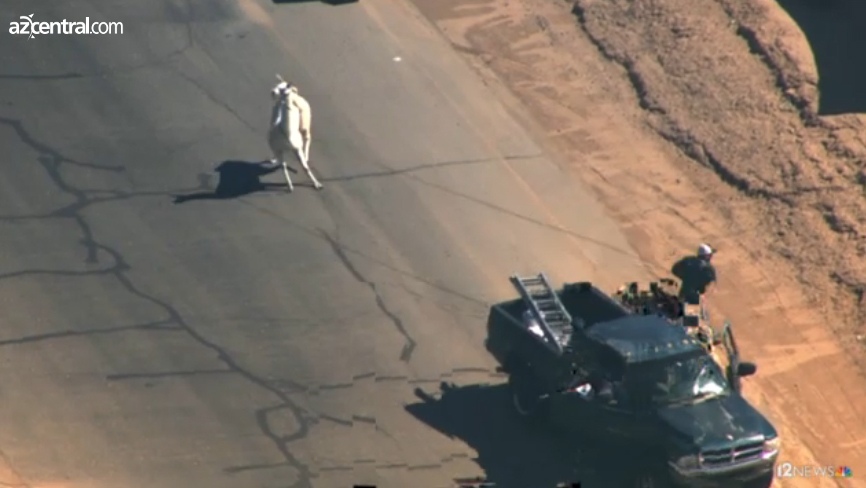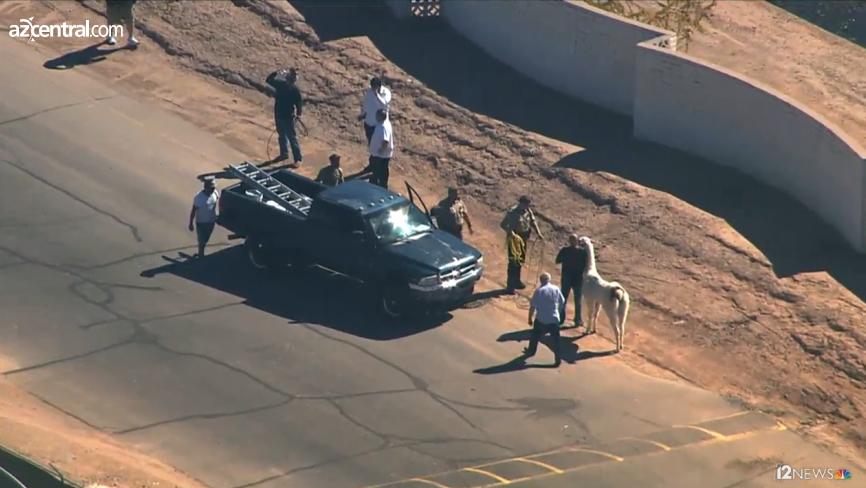 Over to you, Twitter for the post-escape analysis:
These Llama's have given me hope. You can do anything you want…for about 20 minutes, then it's bound to end #freethellamas

— Owen Condon (@Trojan_Condon) February 26, 2015
This llama was the 21st century's white bronco.

— FrankCapo (@capo_of_clifton) February 26, 2015
"@BarstoolBigCat: White llama is Barry Sanders in his prime https://t.co/sMFk6TyDjl"

— Just (@justin_majoy) February 26, 2015
Lmaooo so ironic "@LoganDobson: BLACK LLAMA IN CUSTODY pic.twitter.com/TqMtrIIhxL"

— The Soup Nazi (@FemMENEN) February 26, 2015
Where are the prominent llama leaders? Why are they not speaking out about this? #llama

— Meghan Kelly (@meghanbkelly) February 26, 2015
That's oddly reminiscent of the iconic Tiananmen Square shot. MT @komonews: 2nd llama has been captured! pic.twitter.com/eO47g4LSwb

— John Eddy (@jaydeflix) February 26, 2015
Next year we need a Llama combine.

— mike pesca (@pescami) February 26, 2015
Just too good @PAOnTheMic pic.twitter.com/nJGJl5j2DU

— Ben Segelbaum (@Begelbaum) February 26, 2015
Thellma & Llouise pic.twitter.com/77rnAoErNd

— Steve McPherson (@steventurous) February 26, 2015
Don't let you children grow up to be llamas. #ThugLife #LLAMASONTHELOOSE

— Lino Lakes Police (@LinoLakesPD) February 26, 2015
The nation's cubicle farms looked very much like the one at The Current today, we suspect. (h/t: Jay Gabler)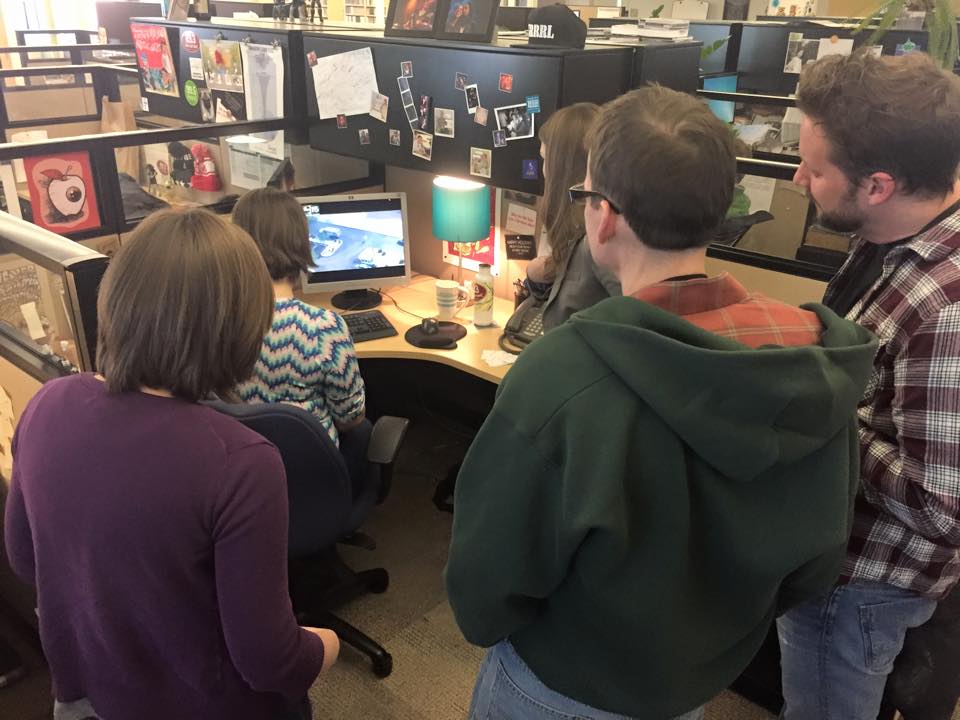 Related llama news: Scientists hitch hope for AIDS vaccine on llamas (USA Today).
Map: Llamas are literally everywhere (Washington Post).