A little news from the world of football is just what the doctor ordered.
You may recall Leah Still, 4, "America's daughter", the daughter of Cincinnati Bengals football player Devon Still.
She's the one with the cancer. He's the one who had to keep up a brave face when, inside, he was scared to death.
Still was cut from the team last fall so he could devote his energy to his daughter, then the team signed him to the practice squad so he'd have insurance coverage to help pay for it all. He ended up playing in a dozen games.
And we got to root for her and him, because that's the way we are.
Today, he posted some good news while still keeping his fingers crossed.
That moment you get the best news you've ever received and don't know what to do so you just flex!! We got Leah's MIBG Scans back tonight and the doctors told us they didn't see any active disease in her body!!!

We still have to wait for her MRI and bone biopsy results later this week. But the doctors feel very optimistic about them because of the results from today. So for now we celebrate!! #LeahStrong #PrayersWork #ThankYouEveryOne #ImSoHappyIFeelNumb #BeatCancer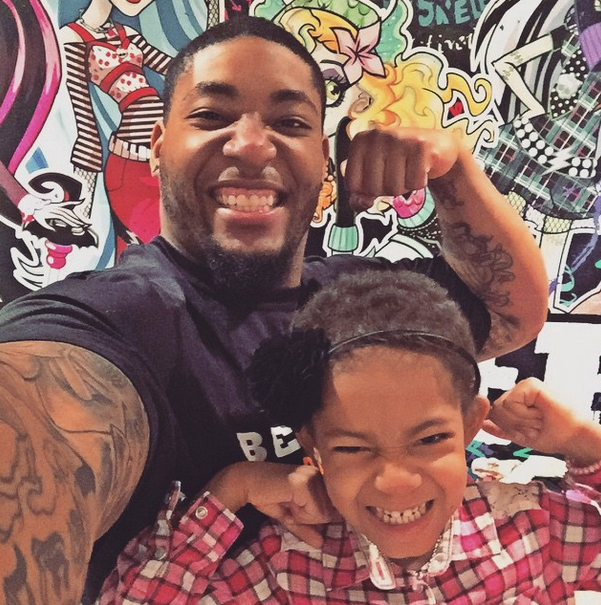 Doctors had earlier given Leah a 50-50 chance of survival.
The elder Still doesn't yet have a job for the upcoming season. He's a free agent.