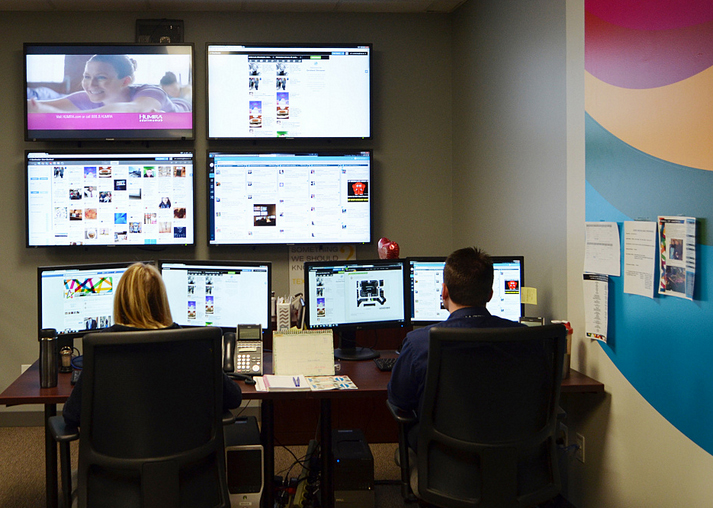 The Mall of America built dossiers on demonstrators with Black Lives Matter prior to the December protest that resulted in the arrest of about a dozen people, The Intercept is reporting today.
The website says a mall intelligence officer befriended Black Lives Matter members on Facebook and then discovered personal information about them, using the data to build files on the protesters.
Information collected from Facebook was used by the Mall of America security team to build dossiers on each activist. A document on Nekima Levy-Pounds, one of the activists charged by the city, includes screen grabs of her Facebook account. Levy-Pounds, professor of law at the University of St. Thomas, told The Intercept that the Larson account befriended her in December.

Another dossier profiling activist Lena Gardner contains pictures, a timeline listing where to spot her in videos from the protest taken by protesters and by Mall of America security, as well as information scraped from her social media accounts. Similar documents were created for at least eight other activists.

The Larson account appears to have been created in 2009, and had 817 friends, many of whose pages showed they were involved in Minnesota political activism. The account also "liked" Facebook groups associated with Ferguson activists, the American Indian Movement Interpretive Center, Occupy Minneapolis, SumOfUs, the SEIU Minnesota State Council, and Communities United Against Police Brutality, among others.
The Intercept, however, doesn't say what items were in the files monitored by MOA other than screen shots and postings that were publicly available on the Facebook page anyway. The Black Lives Matters Minneapolis Facebook page isn't a closed group.
In setting up a phony Facebook page, the intelligence officer lifted photos from an area woman without getting her consent, according to Fox 9's Aaron Rupar.
Update 3:45 p.m. Statement from the Mall of America:
The safety and security of our guests is the number one priority at Mall of America. To ensure that safety, our security teams use a careful combination of physical means, some of which our guests can see and many of which they cannot see, as well as digital means such as social media. We do not follow individuals or groups based on political viewpoints however we do track conversations that may pose a security concern. These conversations may include unauthorized illegal protests, potential criminal activity or harmful acts on Mall of America property. For obvious reasons, we don't go into detail about all of those security measures. The goal is, and always will be, to protect Mall guests and create a safe and enjoyable environment for the whole family.