Whether it's mandating free earplugs at First Avenue, making skyway bridges less deadly for birds or agonizing over the proper number of sailboats to include in the city logo, the Minneapolis City Council has a penchant for taking municipal government into previously unexplored territory.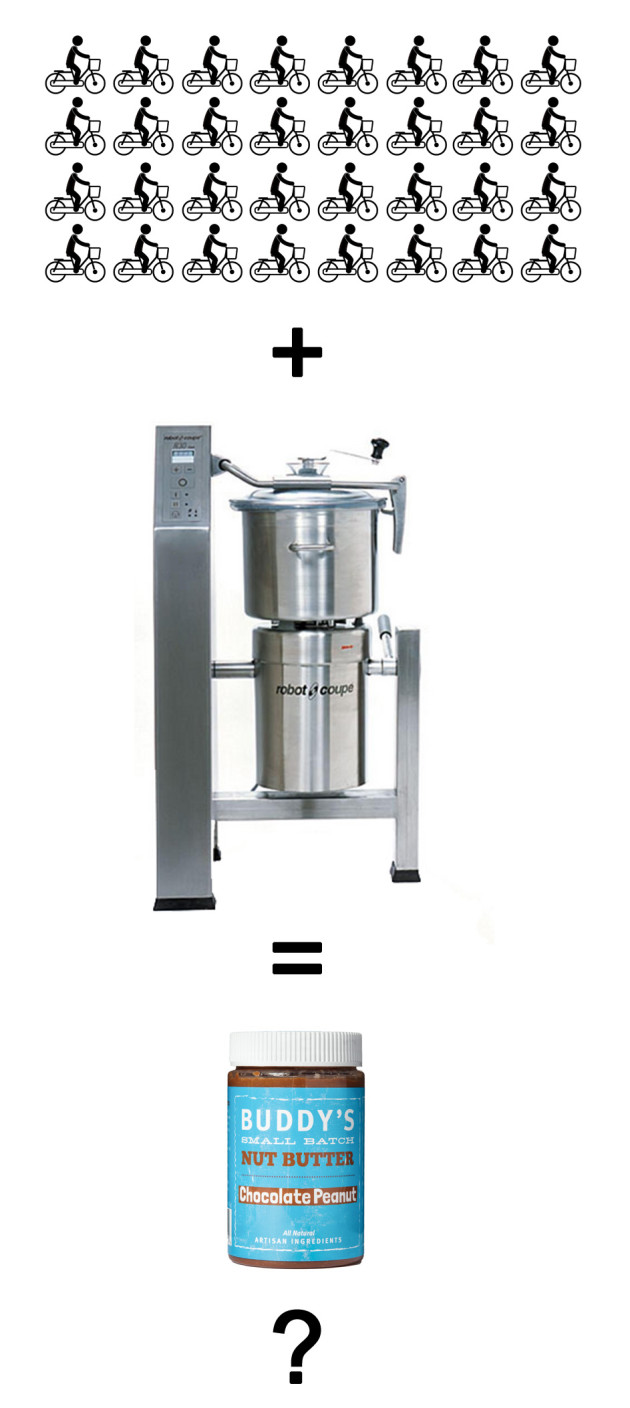 True to that tradition, first-term Council Member Alondra Cano has an idea for creating jobs and helping the environment: "Wouldn't it be wonderful," she mused during an interview about an industrial site in her ward, "if we had a peanut butter factory here that was manufactured through bicycle power."
A what?
"If people want to go to the Y and exercise, well why aren't all those bicycles and all those treadmills connected to a grid of energy where we're ourselves generating our own electricity instead of trying to get it from somewhere else?" she asked.
One reason is that bicycles don't generate much electricity.
Manufacturers of pedal power devices claim they crank out anywhere between 75 and 300 watts — more than sufficient to make a light bulb glow, but hardly enough to dent the average American's electric bill, let alone run an industrial peanut grinder.
"The machines I use have a lot of RPMs [revolutions per minute] and require that, otherwise the peanuts will just kind of become granules, like what you put on a sundae," said Andrew Kincheloe, owner of Buddy's Small Batch Nut Butters, which is based in Minneapolis.
Kincheloe whips up close to 90,000 jars of peanut butter a year using a Robot Coupe Vertical Food Processor that requires up to 9,600 watts of power — or somewhere between 32 and 128 cyclists.
"You would need some ironmen bikers, I'm guessing," Kincheloe said.
It's also questionable whether pedal power would actually be better for the environment than a traditional electric plant, because producing and shipping the food to fuel the riders creates carbon dioxide, too.
Cano suggested pedal-based peanut butter as a possible alternative to a facility the city's water department wants to build in her ward. She opposes that proposal, which goes before the Minneapolis Planning Commission next week.
She says the site, which is currently home to a roofing material warehouse, could be put to much better use.
"We have to really unleash our imagination and not be afraid to experiment with new models," she said.
Cano on thinking imaginatively about economic development and the idea of a bicycle powered peanut butter plant: